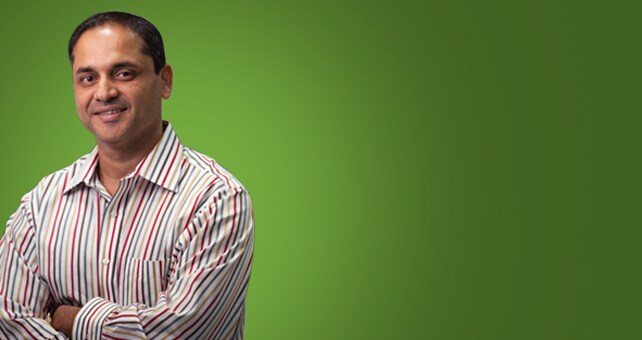 Adding it All Up
Focusing on the numbers ensures suppliers are paid, shelves are stocked, and paychecks are accurate and timely.
We focus on the numbers.
Finance is composed of three major departments: Business Analysis & Reporting, Corporate Accounting, and Payroll.
Business Analysis & Reporting
Our associates in Business Analysis & Reporting record, report and analyze our financial results and provide insights to help turn good business decisions into great business decisions. They provide the edge we need to analyze complex issues required by our growing company. They also ensure Publix pays only its fair share of taxes, invests its money wisely and manages asset accounting accurately.
Associates in this department make the following contributions:
properly record and report financial statement results
perform asset accounting
determine the cost of manufactured products
provide business and financial reporting and analysis to retail operations and support areas
develop, execute, and improve financial planning processes
develop and implement decision support tools and business processes
develop cost/benefit analyses on major projects throughout the company
analyze the potential for new store sites, businesses, products, and equipment
manage the Company's liquidity position, as well as make short-term and long-term investments
manage various taxes, including income, payroll, sales, use, real estate and tangible
For more information about the different teams in this department, visit the Business Analysis & Reporting page.
Corporate Accounting
Publix couldn't deliver premier customer service in our stores without support from the Accounting department. How do these number crunchers play such a vital role? They ensure accurate and prompt payment to Publix's suppliers. Without that diligence, our store shelves wouldn't be continually stocked with the items our customers need and want.
In 2014, three groups in Accounting—Expense Payables, Merchandise Payables, and DSD Payables —processed a combined $25.0 billion worth of invoices.
Here is a brief description of each of the teams within Corporate Accounting. For more information, click any of the accounting team links below.
Payroll
Publix associates appreciate getting paid on time and getting paid the right amount! The Payroll department works to make this happen. Payroll associates perform a number of other functions as well, including:
providing answers to Publix associates who have questions regarding their pay, time worked, or absences
adjusting earnings for tax-reporting and determining appropriate year-to-date earnings and withholding tax deduction amounts
making out-of-sequence pay checks for various types of awards and holiday bonuses
identifying, tracking, and collecting money owed to Publix from active and inactive Publix associates and
maintaining all court order requests, including garnishment orders, to ensure that payments are deducted both timely and accurately.
For more information about the different positions in this department, visit the Payroll page.
How to Apply
Please go to the Publix Jobs Center to begin searching our openings. Click the appropriate link to view openings for Publix associates and non-associates. Click Search Openings and narrow your search by selecting Finance from the Job Category list.
When you apply, your information will be sent directly to the appropriate hiring manager. If your skills and experience seem to match the qualifications of the position that interests you, Publix will contact you for an interview and possible customized testing for that position.
If you have any questions about our application process, please call our Employment Office in
Lakeland at (863) 688-7407, ext. 32504 or
Atlanta at (770) 995-0073, ext. 2153.