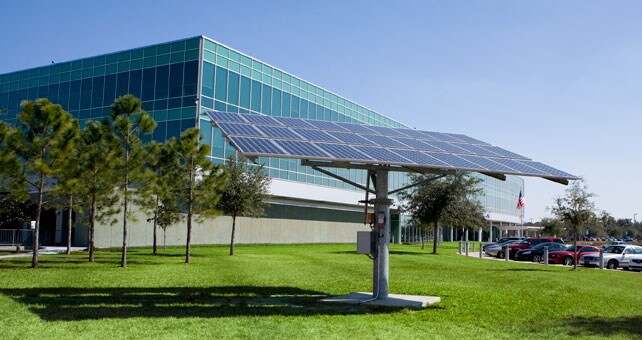 Building our future.
Publix Facilities is responsible for the design, construction, maintenance, and procurement of capital equipment and services for our retail stores and support facilities.
Our Team Structure
The Facilities department is comprised of four groups: Facilities Design, Facilities Construction, Facilities Purchasing, and Facility Services.
Facilities Design provides a wide array of architectural, engineering and design services for the development of Publix's new and remodeled stores. This group also manages shopping center design specification for developers, and design support for Publix Maintenance departments. Periodically, Facilities Design uses outside architectural and engineering firms for certain portions of work related to stores and special projects.
Facilities Construction oversees the construction of new stores, remodels, support facilities and special projects. It also reviews and selects the appropriate General Contractors.
Facilities Purchasing procures capital equipment, fleet vehicles, services and information technology (hardware, software, and professional services) for Publix stores, distribution centers, and offices.
Facility Services manages, repairs and maintains store equipment. It also handles emergency repairs and maintenance for our stores, distribution centers, and offices. This group includes the following teams:
Facilities Maintenance
Refrigeration Maintenance
Landscape Services
Production Team
Remanufacturing Team
Warehouse Team
Our Positions
These are some of the positions in the Facilities department.
Clerk III SAVE Program
Delivery Truck Driver
Furniture Technician
Industrial Design Manager
Procurement Manager
How to Apply
Please go to the Publix Jobs Center to begin searching our openings. Click the appropriate link to view openings for Publix associates and non-associates. Click Search Openings and narrow your search by selecting Facilities from the Job Category list.
When you apply, your information will be sent directly to the appropriate hiring manager. If your skills and experience seem to match the qualifications of the position that interests you, Publix will contact you for an interview and possible customized testing for that position.
If you have any questions about our application process, please call our Employment Office in