Alleviating hunger.
Publix has worked for decades to help alleviate hunger in the areas we serve. Today, as the coronavirus pandemic affects our communities, there is an increased need for this effort. Please consider donating directly to your local food bank. Here are some ways that Publix and Publix Charities help feed our neighbors in need as well as some ways that your generosity can make a difference.
Feeding people in need. Doing good together.
Stories of Hope
About Barbara
Barbara learned about food insecurity while working for an educational nonprofit organization in Collier County, Florida. As a volunteer, she encountered a caretaker from her son's daycare in line at a food pantry. Shocked to learn that this hardworking, caring, kind woman—with whom she had regularly entrusted her son for three years—could face hunger without her awareness, Barbara's perception of food insecurity in the United States permanently changed. When the opportunity to work with Feeding America® member Harry Chapin Food Bank in Fort Myers, Florida arose, she eagerly accepted.








About Debbie
Debbie received the services of a food bank for the first time while raising her two children in upstate New York. She recalls that she was given boxed macaroni and cheese, and had to make it with water because she was unable to obtain milk or butter. Years later, living in central Florida with her children grown, she saw her work hours as a health inspector decrease during the coronavirus pandemic. Again, she faced the difficult choice of paying for groceries or paying her bills, and received food from Harry Chapin Food Bank.
However, Debbie has also sat on the opposite side of the table—as a volunteer for Harry Chapin. When asked to share her insights from both experiences, she reflected on the quality of the food they distribute, thanks to fresh meat and produce donations, and the caring nature of her fellow volunteers. She is optimistic about the future and grateful to Harry Chapin and those who donate for giving hope to so many.


About Shaquille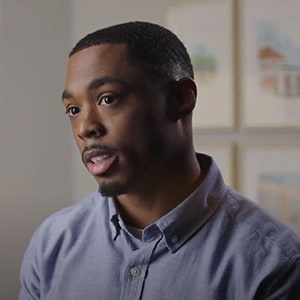 Shaquille has been a Publix associate for nine years and is currently a customer service team lead in Winter Haven, Florida. He is passionate about making a difference in his community and has participated in a wide range of volunteer events with fellow associates, including food donation.
Having worked at three Publix locations, Shaquille has observed that caring for people—not based on maintaining the company's reputation, but on genuine empathy—is evident in the everyday actions of associates. He lives by the motto "People first" and is proud to work among others who share that value.