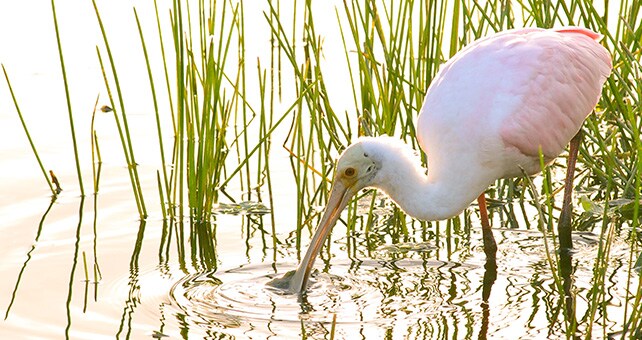 The National Audubon Society is a nonprofit environmental organization dedicated to the conservation of birds and their habitats. Publix is supporting their efforts in the Corkscrew Swamp Sanctuary located in the western Everglades.
Invasive vegetation, like Carolina willow trees, thrive on an excessive amount of water and are encroaching into this habitat. As a result, the swamp's water levels are dropping, and native species—the foundation of overall ecosystem health—are suffering. Our monetary donation to Audubon will be used to remove these willows—restoring approximately 500 acres and potentially saving 110 million gallons of water each year. This work will lead to an increase in the clean, fresh water that millions of Floridians rely on.
Learn more about the National Audubon Society's work and how you can get involved at audubon.org.*
*By clicking this link, you will leave publix.com and enter the National Audubon Society's website that they operate and control.