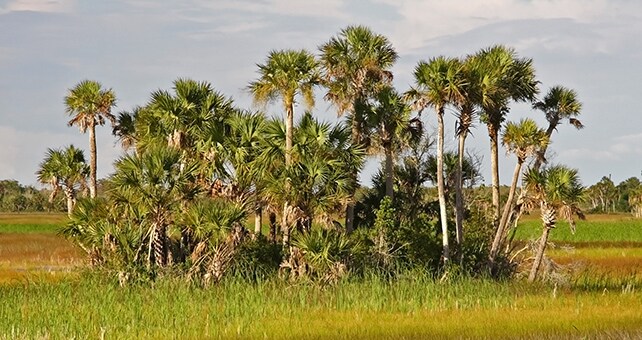 Since 2016, Publix has donated a portion of the proceeds from the sale of standard reusable bags to the Arbor Day Foundation to plant trees in damaged Florida watersheds. According to the Arbor Day Foundation, Publix donations have made it possible to plant 731,000 trees across more than 1,000 acres in the Upper Ocklawaha River Basin, the Withlacoochee River watershed, Little Orange Creek Preserve, and Econfina Creek. These trees are estimated to intercept more than 66 billion gallons of rainfall and absorb more than 467,000 metric tons of net carbon dioxide over the next 50 years.
A watershed is any area of land that drains water from higher ground into bodies of water. Trees are essential for helping slow rainfall runoff—which means water has more time to soak into the ground, where it filters into the aquifer. In addition, trees help absorb excess nutrients, such as nitrogen and phosphorous, preventing them from entering the water system. Healthy watersheds restore natural habitats for wildlife, which can help protect endangered and threatened animal species.
Learn more about the Arbor Day Foundation and how you can get involved at arborday.org.
*By clicking this link, you will leave www.publix.com and enter the Arbor Day Foundation's website that they operate and control.