You can change lives.
Each year, Publix invites customers and associates to donate to March of Dimes to protect moms and babies, and help them get the support and care they need. In 2021, the Publix campaign raised more than $5.4 million for this amazing organization, earning us the prestigious honor as their No. 1 corporate partner for the sixth year in a row.
This accomplishment was made possible by our passionate associates and generous customers. We are so proud of our more than 225,000 associates who give of themselves every day in our stores and communities. Our Publix family makes the difference, and without them, we couldn't have achieved our stellar campaign results. And that brings us to the generosity of our customers. We've always said we have the best customers in the industry. Over our 26-year relationship with March of Dimes, we've raised more than $89 million at the point of sale, all a dollar at a time.
We're proud to help support an organization that makes a world of difference to so many families—including our Publix family. Meet the brave children of six associates from each of our divisions, and learn how their lives have been changed by March of Dimes.
Zachary, 19 years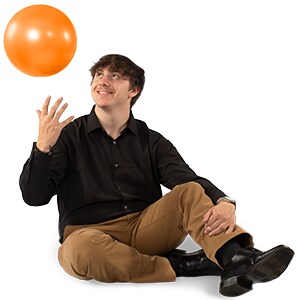 Son of Customer Service Staff
Dawn Allbright
Store #1678, Buford, Georgia
Unlike many of the children served by March of Dimes, Zachary was born full term. Unfortunately, both of his lungs were collapsed when he was born, and only his left lung responded to treatment. He was sent to the NICU for recovery and treatment, but because he was full term, none of the incubators fit him. March of Dimes stepped in and built Zachary his own incubator. They also provided a "parent apartment" so Dawn and her husband could stay near their son. Today, Zachary is a healthy 19-year-old.
Logan, 11 years
Son of Customer Service Staff
Cherie Lyda
Store #205, Easley, South Carolina
Cherie went to the hospital experiencing flu-like symptoms, believing she would receive medication and be sent home for bed rest. Surprisingly, she delivered Logan that day, 14 weeks early. At the time he was born, Logan was not breathing. Fortunately, he was given a shot of surfactant, a drug developed by March of Dimes, that helped get him breathing. Doctors then transferred him to the NICU in Greenville, where he stayed for four months. While in the NICU, Logan overcame several challenges, including necrotizing enterocolitis (NEC), a potentially devastating disease that affects some premature infants' bowels and intestines. Thanks to the research and education provided by March of Dimes, Logan is now an active and happy 11-year-old.
Malea, 3 years, and Trent, 2 years
Daughter and son of Grocery Manager
Sean McElroy
Store #857, Tallahassee, Florida
Born prematurely at only 23 weeks, Malea weighed 1 pound but dropped to just 15 ounces the next day. Due to her small size, Malea was given several doses of surfactant and nitric oxide therapy, both of which March of Dimes developed. After 162 days in the NICU, Malea was able to go home. She's now a healthy 3-year-old with no current medical issues.
Nearly a year after Malea was born, her brother Trent joined the family. Trent weighed just 2 pounds, 9 ounces due to sepsis and a group B strep infection. Like his sister, he received several doses of surfactant to help develop his lungs. Trent has also had several surgeries to repair brain bleeds and a hernia. He lives with cerebral palsy caused by the group B strep infection but is otherwise a happy, healthy 2-year-old. March of Dimes is currently working on a group B strep vaccine.
Karsyn, 2 years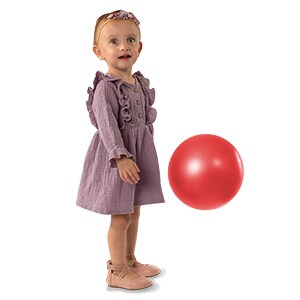 Daughter of Assistant Store Manager
Cole Craig
Store #1447, Bradenton, Florida
When Karsyn was born 15 weeks early, she weighed just 1 pound, 10 ounces. During her 108-day stay in the NICU, Karsyn developed necrotizing enterocolitis (NEC), an extremely dangerous infection of the bowels and intestines. Years ago, most children with NEC did not survive, but thanks to the research, education and training March of Dimes provided, Karsyn made a full recovery. In addition to medical care, March of Dimes also provided counseling sessions for the family.
Alexa, 2 years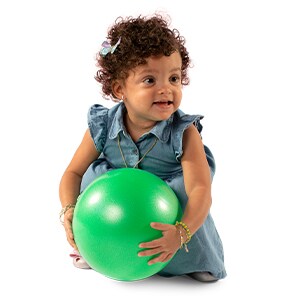 Niece of Deli Manager
Veronica Amato
Store #794, Miami Shores, Florida
Alexa and her identical twin sister were born prematurely at just 26 weeks. Sadly, her sister passed away five days after her birth. Alexa spent eight months in the NICU fighting to gain strength and grow enough to leave the hospital. After her release, March of Dimes helped facilitate and finance the physical therapy Alexa needed to help her get stronger through the first two years of her life. Today, Alexa is healthy and living a full and happy life.
Ezra, 1 year old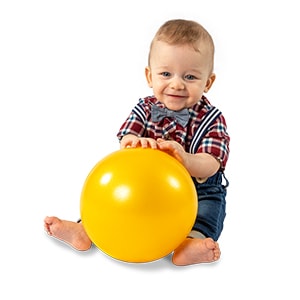 Son of Loss Prevention Specialist
Stephen Sanders
Lakeland Division
While Ezra was born full term, he weighed only 4 pounds, 14 ounces. At just 36 hours old, he suffered a seizure and was admitted to the NICU. Ezra's bilirubin levels had spiked, indicating liver problems; in addition, he was jaundiced. Ezra was treated and released, but days later his bilirubin again spiked to dangerous levels. He spent a month in the NICU at All Children's Hospital while doctors attempted to determine the cause of these spikes. With the support of the March of Dimes NICU Family Support program, Ezra's parents were able to navigate this scary time. Today, Ezra is happy and healthy with no lasting health issues.