You can change lives.

Each year, Publix invites customers and associates to donate to March of Dimes to protect moms and babies, and help them get the support and care they need. In 2022, the Publix campaign raised more than $6.1 million for this amazing organization, earning us the prestigious honor as their No. 1 corporate partner for the 7th year in a row.
This accomplishment was made possible by our passionate associates and generous customers. We are so proud of our more than 230,000 associates who give of themselves every day in our stores and communities. Our Publix family makes the difference, and without them, we couldn't have achieved our stellar campaign results. And that brings us to the generosity of our customers. We've always said we have the best customers in the industry. Since 1995, we've raised more than $95 million at the point of sale for March of Dimes.
We're proud to help support an organization that makes a world of difference to so many families—including our Publix family. Meet the brave family members of 6 associates from each of our divisions and support team, and learn how their lives have been changed by the March of Dimes.
Parker, 6 months old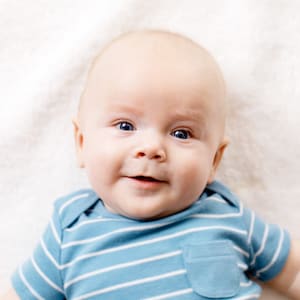 Son of Assistant Store Manager Terry Crouser
and Assistant Customer Service Manager Melissa Poston
Store #1725 and #816, McDonough, Georgia
After Melissa's water ruptured at almost 28 weeks pregnant, she spent nearly 3 weeks bedridden in the hospital to try to extend the pregnancy as long as possible. Parker was born at just 30 weeks, weighing 3 pounds, 12 ounces. Parker was admitted to the NICU where he spent the next 2 months fighting to get stronger and healthier with care from the hospital staff and the support and education provided by March of Dimes. Today, Parker is happy, healthy and almost on track for his age.
Nick, 13 years old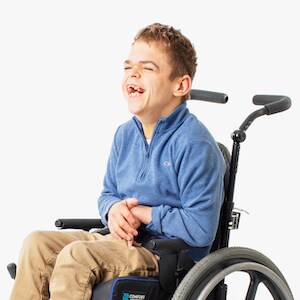 Son of Meat Cutter
Mark Matthews
Store #829, Columbia, South Carolina
Born at just 24 weeks, Nick was given less than a 25% chance of survival. He was given artificial surfactant, a drug created by March of Dimes, to help develop his lungs. Nick spent 5 1/2 months in the NICU and has undergone more than 30 operations. He is deaf and lives with cerebral palsy, but his life was saved because of the research and support March of Dimes provides to hospitals and families.
Elizabeth and Isobel, 2 years old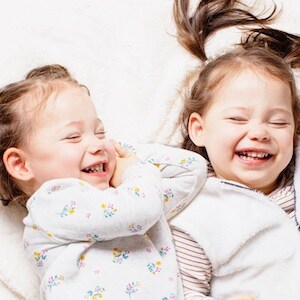 Daughters of Produce Clerk Stephanie Mosley
and Assistant Grocery Manager Blake Mosley
Store #1225, Pace, Florida, and #1296, Pensacola, Florida
While twins are generally considered high-risk pregnancies, Stephanie's was especially so due to the girls being mo-di twins where they share a placenta, which supplies nutrients to the babies. At 32 weeks, one of the girls stopped growing, forcing Stephanie to deliver via C-section section 8 weeks early. Once delivered, Elizabeth and Isobel were immediately taken to the NICU where they spent 2 1/2 weeks growing and getting stronger. March of Dimes provided meals for the family, as well as baby essentials for when the girls went home. Today, Elizabeth and Isobel are happy and thriving.
Cora and Harper, 2 years old
Granddaughters of Customer Service Staff
Dave Gasper
Store #102, New Port Richey, Florida
Twins Cora and Harper were born at just 28 weeks weighing 1 pound, 5 ounces, and 2 pounds, 7 ounces, respectively. While in the NICU, both girls received oxygen, blood transfusions and other life-saving measures. Harper went home after 2 months and Cora went home after 3. Through the support and education provided by March of Dimes, the girls are now healthy and growing strong.
Kallie and Thomas, 4 years old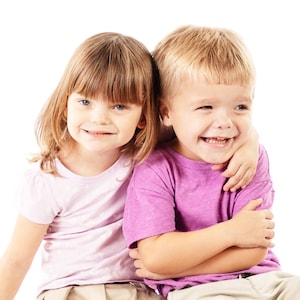 Daughter and son of Scan Price Clerk Jeanal Mesick and Customer Service Team Leader Thomas Mesick
Store #1274, Delray Beach, Florida and #55, Palm Springs, Florida
Suffering from complications due to placenta previa — a serious condition where the placenta blocks the opening to the cervix that allows the babies to be born — Jeanal spent 4 weeks in the hospital on bed rest. Twins Kallie and Thomas arrived 7 weeks early. Thomas weighed 5 pounds, 4 ounces, and spent 16 days in the NICU. Kallie weighed 3 pounds, 7 ounces, and spent 28 days in the NICU. March of Dimes provided support and education to the hospital, helping Kallie and Thomas grow into the happy, healthy 4-year-olds they are today.
Asher, 10 months old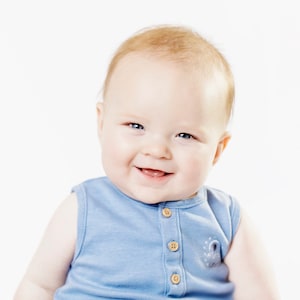 Son of Buyer
Anna Reynolds
Lakeland, Florida
After a smooth pregnancy, Asher arrived 4 weeks early. While he seemed to be healthy at birth, his breathing became labored. Just 8 hours after he was born, Asher was taken to St. Joseph's Children's Hospital where he was diagnosed with vocal cord paralysis. The paralysis put him at risk for various issues, including possible aspiration while eating. Asher spent 10 days in the NICU receiving oxygen, an IV and a feeding tube. With the support of the hospital staff and March of Dimes, Asher was able to go home and was deemed fully healed after a month. He continues to grow stronger and healthier each day.