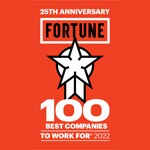 Printing Services Quality Control Manager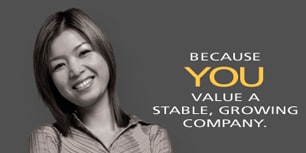 The Quality Control Manager works to ensure Publix's Printing Services consistently delivers quality print products to its customers—signage, store advertisements, corporate documents, training materials, and much more!
Our Quality Control (QC) Manager is responsible for establishing and managing quality plans and procedures. This includes developing standard operating procedures for specific work processes in Printing Services and providing an audit system to ensure associates are in compliance with operating procedures. Furthermore, the QC Manager develops tools and techniques to eliminate problems including overproduction, delays, non-value-added processing, excess inventory, defects, and underutilized associates. The QC Manager also works to deliver quality checks required at various stages of production such as color approvals, correct pagination for impositions and signatures, and proper trimming and folds.
The QC Manager establishes various orientations, quality audits and training curricula, such as the introduction and education of newly hired associates to the graphic arts quality processes performed within the Print Shop. He or she also selects and trains a Quality Leader Team, which is a group of associates who work to promote a culture of learning, quality, and continuous improvement. The QC Manager's goal is to develop Publix Printing Services associates who consistently produce quality products and services.
Furthermore, the Quality Control Manager is responsible for:
managing and/or participating on project teams to provide quality control expertise to projects and initiatives
establishing quality testing, audits, material evaluations, and defects analysis to ensure that only quality materials are used in the production of print shop products and
leading the development of shrink reduction programs.
Associate's degree or Bachelor's degree in a graphic arts related field
Experience in a printing production environment using a graphic arts management information system
American Society for Quality (ASQ) certification
Manager of Quality/Organizational Excellence certification (CMQ/OE)
Knowledge of graphic arts including art creation, graphic arts design, prepress, ink, and substrate specifications
Knowledge of the following distinct printing processes: flexography, offset/lithography, xerography, digital, letterpress, screen, binding, and finishing
Knowledge of Microsoft Office, Monarch MIS (a graphic arts MIS system), PowerDocs (job history archival), Media Bank, and Visio Professional
Good oral and written communication skills
Willingness to work a variable schedule (nights, weekends) whenever required to help facilitate the production quality of major projects
Obvious enthusiasm, initiative, and pride in work
Do any of these positions sound right for you? Check out our current openings and search for the job or department that you're interested in. After you apply, head to our applicant resources page for additional tips on landing your dream job at Publix.
If the position you're searching for isn't open yet, give our Job Match tool a try! You might be surprised what other opportunities match your skills and interests.
We work closely with employment agencies to hire temporary associates for several entry-level positions in our manufacturing facilities. We work with Adecco for our Lakeland facilities, and Randstad in Atlanta. Feel free to visit their sites to learn more about applying for a temporary position. As a temporary hire, you could eventually be eligible for full-time employment if a position is available.