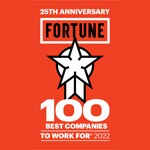 Building Maintenance Mechanic
Publix distribution centers include dry grocery, frozen foods, and produce warehouses, each of which have intricate systems of electrical wiring, plumbing, and industrial equipment. Building Maintenance Mechanics perform preventive maintenance and repair on a variety of systems and equipment to ensure that these warehouses operate safely and efficiently.
Reads and interprets blueprints, schematics, and technical manuals to repair and adjust machines or devices, installs new equipment, and performs carpentry, welding, and cutting.
Uses a Computerized Maintenance Management System (CMMS) to generate and process maintenance repair orders.
Preferred Qualifications
Qualifications differ depending on the specific equipment in each facility and the particular position's level of responsibility. In general, the following qualifications are preferred.
Strong understanding of pneumatic, hydraulic, mechanical, and electrical theory, including three-phase power, AC and DC power circuits, motor controls, and programmable logic controllers (PLC).
Experience in building/industrial maintenance or a related trade.
Knowledge of warehouse plumbing, and arc, MIG, and gas welding and cutting.
Ability to read and interpret blueprints, schematics, and technical manuals.
Carpentry skills.
Ability to generate and process work on a Computerized Maintenance Management System (CMMS).
Do any of these positions sound right for you? Check out our current openings and search for the job or department that you're interested in. After you apply, head to our applicant resources page for additional tips on landing your dream job at Publix.
If the position you're searching for isn't open yet, give our Job Match tool a try! You might be surprised what other opportunities match your skills and interests.