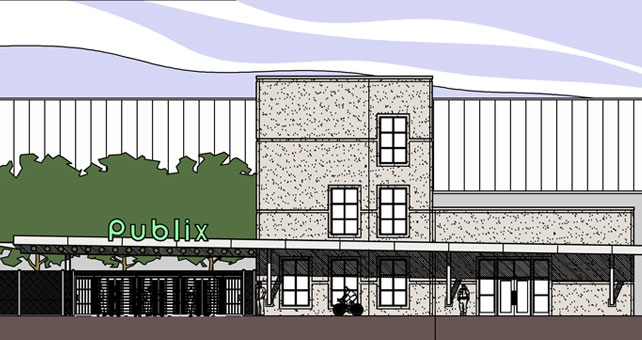 Refrigerated Distribution Center in Orlando, FL
In October 2014, Publix opened a one-million-square-foot refrigerated distribution center west of the Orlando International Airport, at 7350 Hazeltine National Drive, Orlando, FL 32822. This facility increases our ability to effectively deliver cold storage groceries such as produce, frozen foods and dairy products to our central Florida stores.
Warehouse Positions
For fulfilling orders to our stores, this distribution center has many entry-level warehouse positions such as:
You can learn more by visiting the Distribution careers page.
Fleet Maintenance Positions
Publix has its own fleet of tractor trailers which is serviced by our Fleet Maintenance team. This Orlando Fleet Maintenance team oversees 40 tractors and 110 trailers. These positions include:
Fleet Refrigeration Mechanic
Fuel Island Attendant
Fuel Truck Operator
Parts Coordinator
Trailer Maintenance Mechanic
Industrial Maintenance Positions
With its automated storage and retrieval and large-scale refrigeration and freezer systems, this warehouse needs ongoing preventive maintenance and occasional repair. The technicians in our Industrial Maintenance business unit specialize in various types of maintenance to ensure operations run smoothly. These maintenance positions include:
Automated Storage and Retrieval Systems
Electronic Component
You can learn more by visiting the Industrial Maintenance careers page.