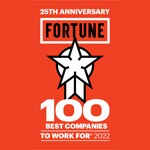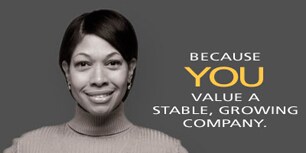 Meet our in-house SAP expert. The SAP Coordinator focuses on serving our Real Estate associates and customers, as well as Publix support departments, tenants, and sub-tenants in our company-controlled properties. Our good relationship with these customers depends on our ability to correctly abstract, input, and maintain the information and data in our Real Estate SAP software program.
The SAP Coordinator electronically maintains pertinent lease data in the Tenant Real Estate Lease Information Management System in SAP. This database supports, tracks, documents, and reports the activity of company-controlled shopping center information for more than 500 tenants and sub-tenants who lease space from Publix. Income to the company is directly impacted by the timeliness and accuracy of this information maintained in the database. The SAP Coordinator works with the Property Representatives and the Risk Management department to ensure that all tenants and sub-tenants have valid insurance, which reduces Publix's exposure to risk.
College-level training and/or work experience in Accounting or a Business field
Experience in database maintenance and use, including queries and reports
Experience in Real Estate, Legal, and/or Insurance-related fields
Experience with Microsoft Office
Knowledge and understanding of Real Estate, Leasing, Insurance, Accounting and Legal terms
Ability to accurately analyze, interpret, understand, and relate to leases and other legal documents
Please go to the Publix Jobs Center to begin searching our openings. Click the appropriate link to view openings for Publix associates and non-associates. Click Search Openings and narrow your search by selecting Real Estate from the Job Category list.
You will receive follow-up communication once you're determined to be qualified and eligible for the job. The communication will inform you of additional information that is needed and/or assessments that need to be completed. Once that is done, your application will go directly to the hiring manager for consideration. If your skills, experience, and qualifications look like a good match to the requirements of the position, you will be contacted.
Want additional tips on landing your dream job? Take a look at our applicant resources.
Having a match to this job does not guarantee that you will be hired into this job if and when it becomes available on our Publix Jobs Center.