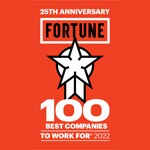 Video Producer & Director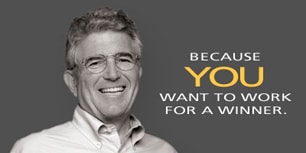 Our Video Producers and Directors create quality corporate videos covering everything from our involvement with the United Way, to how associates benefit from the tuition reimbursement program, to how Publix ice cream is produced.
Our Video Producers create original video programming to meet business needs, such as perpetuating the Publix culture, facilitating job training, or informing associates of company initiatives. For example, the Video Producers create "Publix Live" videos which highlight Publix associates in many different areas of the company. These videos are displayed and archived on publix.org, the Publix associate resources website. The Video Producers research, interpret, write, edit, and deliver the client message to the targeted audience while working within the collaborative framework of the Publix culture. The Video Producers also act as script writers, video technical specialists, producers and directors of professional corporate talent, and visual and graphic designers.
When acting as Video Directors, these associates are responsible for managing a shoot by directing the production and planning the placement of sets, props, lighting, staging, and audio timing. The Directors also assure all production elements meet Publix standards for conduct, appearance and accuracy, such as store environment, uniforms and associate performance. They do this by consulting department subject matter experts and directing activities of their assigned production crew either on location or in the studio. Furthermore, the Directors select and direct outside and inside talent for video production and make all on-site technical equipment decisions.
Additionally, the Directors develop new styles and methods of producing graphics and animations by identifying trends in television, motion pictures, and on the web that are appropriate for Publix.
Bachelor's degree in Communication Arts, Broadcast Production, Radio and Television Communications, Cinema/Television or other production-related Communications degree, or equivalent experience
Three years of experience in each of the following areas:

video production in corporate production environment
shooting/lighting/audio production
production writing
editing
graphics
client relations
project management
large venue meeting experience

Knowledge of Publix culture, history and strategy
Knowledge of Publix's communication strategy
Excellent verbal and written communication skills
Excellent teamwork skills
Ability to carry production equipment weighing up to 25 pounds
Ability to work a flexible schedule including irregular hours with occasional overnight and out of town travel
Possess a valid driver's license with a good driving record
Obvious enthusiasm, initiative and pride in work
Please go to the Publix Jobs Center to begin searching our openings. Click the appropriate link to view openings for Publix associates and non-associates. Click Search Openings and narrow your search by selecting Public Affairs from the Job Category list.
You will receive follow-up communication once you're determined to be qualified and eligible for the job. The communication will inform you of additional information that is needed and/or assessments that need to be completed. Once that is done, your application will go directly to the hiring manager for consideration. If your skills, experience, and qualifications look like a good match to the requirements of the position, you will be contacted.
Want additional tips on landing your dream job? Take a look at our applicant resources.
Having a match to this job does not guarantee that you will be hired into this job if and when it becomes available on our Publix Jobs Center.