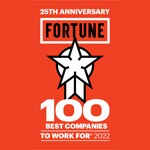 As our in-house social media gurus, Social Media Specialists deliver Publix's premier customer service through Facebook, Twitter, Instagram and other digital engagement channels.
Social Media Specialists serve as front-line responders to posts on Publix's social media accounts, working to craft concise and impactful responses. They actively monitor the accounts and identify posts that require a response. If the proper response is not immediately known, the Specialists conduct research or reach out to subject matter experts. Staying true to Publix's customer service and the fast-paced nature of social media, the Specialists respond to posts with a sense of urgency.
By delivering a consistent message to our social media communities, the Specialists promote and protect the Publix brand. They deliver these messages in a professional manner, adhering to etiquette rules specific to each social media platform. Furthermore, the Specialists work to build loyal social media communities by understanding the communities and developing content that is informational, entertaining and relevant to our customers and audiences.
Associate's degree in business management, public relations, mass communication, marketing, new media or journalism, or equivalent experience
Two years of experience with in-depth, hands-on social media across multiple social media platforms
Demonstrated success using social media to grow a loyal community
Experience with blogging
Experience working for Publix or another retailer
Experience with social media engagement and content publishing applications
Strong communication skills, including exceptional writing and grammatical skills and a talent for composing engaging content for social media platforms
Strong critical thinking skills to identify important trends and independently exercise sound judgment
Strong skills in technology and the ability to keep up with emerging technologies, learn quickly and teach others how to use them
Ability to prioritize work demands amid time and resource constraints and conflicting priorities and to respond with a sense of urgency
Willingness to work nights, weekends, and holidays to meet business needs
Fluent in Spanish
Obvious enthusiasm, initiative and pride in work
Please go to the Publix Jobs Center to begin searching our openings. Click the appropriate link to view openings for Publix associates and non-associates. Click Search Openings and narrow your search by selecting Public Affairs from the Job Category list.
You will receive follow-up communication once you're determined to be qualified and eligible for the job. The communication will inform you of additional information that is needed and/or assessments that need to be completed. Once that is done, your application will go directly to the hiring manager for consideration. If your skills, experience, and qualifications look like a good match to the requirements of the position, you will be contacted.
Want additional tips on landing your dream job? Take a look at our applicant resources.
Having a match to this job does not guarantee that you will be hired into this job if and when it becomes available on our Publix Jobs Center.