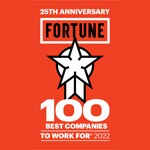 Retail Communications Specialist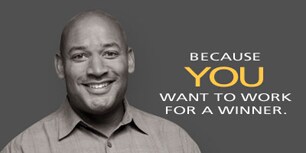 With more than 1,200 stores, streamlined communication with our associates is critical, and it's the Retail Communication Specialists who help make this happen.
The Retail Communication Specialists work with Publix business areas to ensure that mass communications sent to our stores follow established protocols. This includes reviewing the content of the message and working with the sender to ensure that the communication uses the appropriate channel, whether an email, the Publix intranet (called Publix Connection), a phone call, or the Publix News magazine. The Specialists also ensure that the communication is easy to understand and devoid of spelling or grammar errors.
The Communications Specialists also analyze the email being sent to stores and develop reports to explain trends and provide recommendations for improvement. They develop and maintain communication for Publix Connection, which includes writing copy and editing images. Furthermore, the Specialists coordinate the publication of weekly communications, such as Business Growth Plans, Apron's product forecasts, and messages from Publix executive retail leaders. They also coordinate replies to store manager and store suggestion box submissions. These responses help to educate and inform associates of company events, programs and goals they may not be aware of.
Bachelor's degree in Communications or related area, or equivalent experience
One to two years of experience with business writing and communicating with various levels of management
One year of retail experience
Experience using Adobe Standard, Adobe Acrobat Professional, Adobe Photoshop and Microsoft Office (Word, Publisher, Outlook, Access, Excel)
Knowledge of Publix's retail and support structure and operational environments
Knowledge of Publix's retail communications, guidelines, systems, and protocols
Knowledge of business writing / AP style
Knowledge of general office procedures
Excellent verbal and written communication skills
Excellent organizational and analytical skills
Ability to be flexible with assignments and willing to work extended hours
Ability to work well with others and be a team member
Obvious enthusiasm, initiative, and pride in work
Please go to the Publix Jobs Center to begin searching our openings. Click the appropriate link to view openings for Publix associates and non-associates. Click Search Openings and narrow your search by selecting Public Affairs from the Job Category list.
You will receive follow-up communication once you're determined to be qualified and eligible for the job. The communication will inform you of additional information that is needed and/or assessments that need to be completed. Once that is done, your application will go directly to the hiring manager for consideration. If your skills, experience, and qualifications look like a good match to the requirements of the position, you will be contacted.
Want additional tips on landing your dream job? Take a look at our applicant resources.
Having a match to this job does not guarantee that you will be hired into this job if and when it becomes available on our Publix Jobs Center.