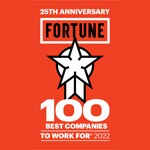 Government Relations Manager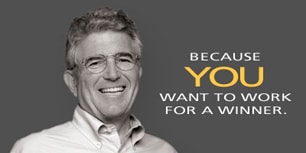 As our company lobbyist, the Government Relations Manager serves as an advocate of Publix's best interests and works to educate lawmakers regarding the impact any proposed legislation or regulation would have on Publix and our associates.
The Government Relations Manager oversees all financial aspects of Publix's Political Action Committee (PAC), such as filing monthly federal and state campaign treasurer's reports to document all incoming contributions and outgoing expenditures. This Manager also writes contribution checks to political candidates who have been approved by the PAC board. Furthermore, the Government Relations Manager oversees the creation of the PAC's member solicitation and communications programs. The Manager does this by designing, implementing and measuring annual PAC membership campaigns and developing materials, brochures, and also a newsletter. He or she also works to recruit new members for the PAC by holding presentations, meetings and special events with elected officials.
Another important aspect of the Government Relations Manager's job is to monitor legislation at the city and county level to determine the best avenues for informing local politicians about Publix's stance and involvement. And, to inform elected officials on issues and how they will affect Publix, the Manager creates and delivers communications and reports. This Manager also works to develop and maintain a grassroots network by designing materials for the annual grassroots membership campaign and by recruiting volunteers, including Publix associates and retirees of Publix.
To discover proposed rules or legislation, the Manager makes contact with lobbyists and legislators, and reviews information from sources such as the Florida Administrative Weekly, various trade associations, and LobbyTools. Furthermore, the Manager participates in the candidate selection process, determining which political candidates will be supported by Publix's PAC and/or the Company.
Bachelors Degree in Political Science, Communications, Journalism or History
Prior work experience in communicating with legislators and regulatory agencies or working on a campaign
Knowledge of Microsoft Office applications including Outlook, Word, Excel, Access and PowerPoint
Knowledge of additional software packages, including FEC Files, Campaign Toolbox, Microsoft Publisher and LobbyTools
General knowledge, as well as, interest in the political process
Knowledge of Publix corporate structure, including whom to contact with certain requests
Strong oral communication skills, including the ability to effectively communicate with legislators, lobbyists, government officials, PAC members, and Publix associates
Excellent written communication skills, including the ability to possess an excellent command of business English, composition, grammar, and punctuation
Analytical skills, including the ability to analyze election and PAC membership results
Organizational skills, including the ability to plan events such as legislative tours and receptions and congressional staff events
Time management skills
Ability to work independently without much supervision
Ability to travel, including the ability to work a very flexible schedule with some nights, weekends, and holidays
Obvious enthusiasm, initiative and pride in work
Please go to the Publix Jobs Center to begin searching our openings. Click the appropriate link to view openings for Publix associates and non-associates. Click Search Openings and narrow your search by selecting Public Affairs from the Job Category list.
You will receive follow-up communication once you're determined to be qualified and eligible for the job. The communication will inform you of additional information that is needed and/or assessments that need to be completed. Once that is done, your application will go directly to the hiring manager for consideration. If your skills, experience, and qualifications look like a good match to the requirements of the position, you will be contacted.
Want additional tips on landing your dream job? Take a look at our applicant resources.
Having a match to this job does not guarantee that you will be hired into this job if and when it becomes available on our Publix Jobs Center.