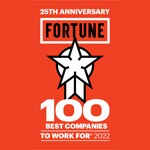 Community Relations Manager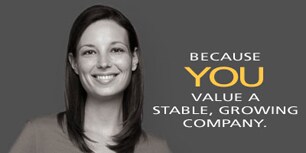 Acting as the face and voice of Publix, our Community Relations Managers perform community outreach.
Publix has a Community Relations Manager in each of its 5 divisions.
To perform community outreach, the Community Relations Managers determine the level of sponsorship, monetary support, or in-kind donations from Publix to organizations requesting assistance. They also gather information from nonprofit organizations to assess their needs, mission, community support and fit within the focus area. The Managers represent Publix and Publix Super Markets Charities at various community events and receive awards on Publix's behalf. These Managers also speak at community events where Publix or Publix Super Markets Charities is involved.
To keep associates working in the stores informed, the Community Relations Managers develops strategy and programs designed to represent Publix and it's culture. To nurture and develop relationships within the company and the communities that we serve. They also discuss and circulate policies and procedures regarding corporate programs such as Special Olympics, March of Dimes, Children's Miracle Network, and Feeding More Together. The Managers regularly communicate with Publix's Marketing department and Publix Super Markets Charities to align our giving practices.
Additional responsibilities of the Community Relations Manager include:
attending Family Nights or Grand Opening store events,
planning and executing divisional United Way kick-off events,
coordinating and hosting various community events within philanthropic focus,
communicating new market entry strategies with the Divisional Vice President and Marketing Manager, and
managing the administration and development of Community Relations Hourly Support associates.
Bachelor's degree in Communications, Journalism, Broadcasting, Public Relations, or English, or equivalent experience
Five years of retail management experience or two years in the field of media and community relations
Knowledge of public relations disciplines
Knowledge of the grocery industry
Specific knowledge of Publix retail business units and their functions
Specific knowledge of key community players and government officials
Excellent verbal and written communication skills
Ability to effectively communicate messages to Publix customers
Ability to speak with ease in front of the camera
Project management skills
Ability to use Microsoft Office (Word, Access, Excel and Outlook)
Ability to travel, including the ability to work a very flexible schedule with some nights, weekends, and holidays
Ability to be on call 24 hours a day 7 days a week
Obvious enthusiasm, initiative and pride in work
Please go to the Publix Jobs Center to begin searching our openings. Click the appropriate link to view openings for Publix associates and non-associates. Click Search Openings and narrow your search by selecting Public Affairs from the Job Category list.
You will receive follow-up communication once you're determined to be qualified and eligible for the job. The communication will inform you of additional information that is needed and/or assessments that need to be completed. Once that is done, your application will go directly to the hiring manager for consideration. If your skills, experience, and qualifications look like a good match to the requirements of the position, you will be contacted.
Want additional tips on landing your dream job? Take a look at our applicant resources.
Having a match to this job does not guarantee that you will be hired into this job if and when it becomes available on our Publix Jobs Center.