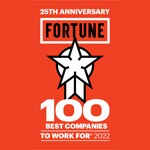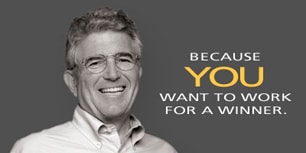 Market Research Analysts have a variety of specialties and work together to deliver integrated, objective recommendations which focus on solving specific marketing questions.
Specializing in business analysis, database management, and Geographic Information Systems (GIS), the Market Research Analysts deliver research to guide strategies designed to maximize long-term sales and profits and to quantify the Marketing Department's impact. In addition to examining consumers, customers, and competitors, the Market Research Analysts analyze Publix sales and promotions, products and categories, demographics, competitors, and magazine/club membership lists to provide insights into the current marketplace and future trends in the grocery arena.
General qualifications include the following,
Bachelors degree from an accredited college or university
Experience in market research within the grocery, retail or manufacturing industries
Knowledge of market research process and project management disciplines, as well as various analyses and reporting techniques and formats
Proficiency in Microsoft Office (Word, Excel, PowerPoint, and Access)
Ability to work independently with minimal supervision and high-level direction
Ability and openness to learn new skills and master aspects of the other Market Research Analyst specialties
Listed below are the 4 sub-specialties of this position and the specific qualifications of each.
Business Analyst
Master's degree in Business Administration, Finance, Economics, or Market Research
Understanding of promotional analyses, category/product analyses, market share and Competitive Intelligence
Familiarity with Return on Marketing Investment (ROMI) theories and practical application
Knowledge of syndicated systems from IRI or Nielsen
Experience with large retailing systems analysis using scan data and/or financial databases with MicroStrategy and/or Microsoft Access
Ability to deliver sales analyses and promotion analyses
Database Management Analyst
Bachelor's degree in Management Information Systems (MIS) or Computer Information Systems (CIS), Marketing, Business, Economics, or Finance
Experience in database development
Ability to develop applications using Visual Basic for Application (VBA) and automate repetitive tasks in Microsoft Access and Excel
Understanding of relational databases and database management systems
Capability to query data from multiple sources for processing and analysis in Microsoft Access
Geographic Information Systems (GIS) Analyst
Bachelor's degree in Geography
Experience in geo-demographical information, market composition, and a GIS system using MapInfo, Alteryx, and/or Arc View
Knowledge of GIS tools, techniques, analyses, and reporting in tables, charts, and maps
Capability to query data from multiple sources for processing and analysis
Ability to deliver maps, reports, and/or analysis based on geography, demographic selects, financial data, and customer segmentation
Secondary Research Analyst
Master's degree in social or liberal arts field (such Sociology, Anthropology, or History) with extensive research-based coursework and marketing and business-related classes
Experience in secondary research involving articles, books, the Internet and advanced search engines and resources such as LexisNexis, Scarborough, Datamonitor, Yanklovich, and SEC filings
Knowledge of the traditional and non-traditional competitors in the grocery market
Ability to recognize consumer and category trends from various magazine, newspaper, and trade publication sources
Ability to combine traditional academic secondary sources with demographics, psychographics, customer segmentation, geography, and other market research sources to develop complete analyses and answer specific marketing problems
Please go to the Publix Jobs Center to begin searching our openings. Click the appropriate link to view openings for Publix associates and non-associates. Click Search Openings and narrow your search by selecting Marketing & Advertising from the Job Category list.
You will receive follow-up communication once you're determined to be qualified and eligible for the job. The communication will inform you of additional information that is needed and/or assessments that need to be completed. Once that is done, your application will go directly to the hiring manager for consideration. If your skills, experience, and qualifications look like a good match to the requirements of the position, you will be contacted.
Want additional tips on landing your dream job? Take a look at our applicant resources.
Having a match to this job does not guarantee that you will be hired into this job if and when it becomes available on our Publix Jobs Center.