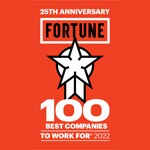 Consumer Research Analyst
Consumer Research Analysts seek to determine customers' wants and needs and to align Publix's strategy to meet those preferences with our goods or services we provide.
Consumer Research Analysts provide objective and actionable research-based consumer insight to managers within the Marketing Department and throughout Publix. Consumer Research Analysts use this research to recommend marketing strategies and tactics to meet customer needs, as well as to increase customer satisfaction and loyalty. This consumer research is a major driver in the design and performance of Publix products and services in terms of pricing, variety offered, promotions, service and store environment.
Masters Degree in Business, Marketing Research, Economics, Statistics, or Psychology or in an analytical field
Experience using primary research such as defining objectives, selecting methodology, developing sample plans, designing data collection instruments, and overseeing custom qualitative or quantitative research studies
Working knowledge of statistical software, preferably Statistical Package for the Social Sciences (SPSS), and reporting using an analytical approach, selecting statistical procedures, conducting statistical analysis beyond basic descriptive statistics, performing significance testing, and creating written reports and presentations summarizing results
Experience working with Microsoft Office (Word, Excel, PowerPoint, and Access)
Ability to develop insightful, probing questions
Ability to identify research best practices by locating and reviewing relevant academic literature, textbooks, industry standards, vendor provided information, and other sources
Ability to develop reliable new methodologies and data collection tools for large scale projects without readily available precedents
Marketing or research professional organization membership (MRA, AMA, etc.)
Knowledge of project management disciplines
Good judgment and decision making skills
Excellent analytical skills (mathematical, statistical, and financial)
Ability to work independently with high-level delegation and little supervision on complex projects requiring frequent problem solving and critical thinking
Obvious enthusiasm, initiative and pride in work
Please go to the Publix Jobs Center to begin searching our openings. Click the appropriate link to view openings for Publix associates and non-associates. Click Search Openings and narrow your search by selecting Marketing & Advertising from the Job Category list.
You will receive follow-up communication once you're determined to be qualified and eligible for the job. The communication will inform you of additional information that is needed and/or assessments that need to be completed. Once that is done, your application will go directly to the hiring manager for consideration. If your skills, experience, and qualifications look like a good match to the requirements of the position, you will be contacted.
Want additional tips on landing your dream job? Take a look at our applicant resources.
Having a match to this job does not guarantee that you will be hired into this job if and when it becomes available on our Publix Jobs Center.