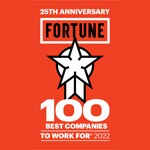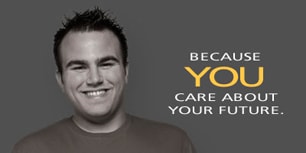 Leading Publix's commitment to sustainable business practices, our Sustainability Manager works to drive progress towards conserving our planet's resources and improve social conditions - all while helping Publix to remain profitable.
Contributing to the long-term viability of the planet and our company's success, Publix's commitment to sustainability is one of our core corporate objectives. Our Sustainability Manager develops corporate sustainability strategies that increase efficiency, reduce waste, and achieve operational cost savings. These strategies cover a wide range of initiatives across Retail, Manufacturing, Distribution and Corporate departments. And, they often involve cross-functional teams. Examples of these sustainability strategies include:
sourcing packaging that is biodegradable or recyclable,
promoting sustainable business practices within our supply chain and measuring progress, and
promoting sustainable attributes of our products, our suppliers, and our company.
It's also our Sustainability Manager's job to help drive initiatives across the company which are launched by other departments and business areas. Examples of these initiatives include:
improving the efficiency of our distribution systems,
introducing new processes to improve recycling,
reducing or eliminating excess packaging, and
conserving water, energy and fuel.
The type of support this Manager provides to these sustainable business practices includes setting priorities, measuring progress, and verifying effectiveness. This Manager also measures progress, reports results, and drives the timely completion of benchmarks and goals. Furthermore, to forecast trends, our Sustainability Manager communicates with regulatory entities, coordinates with non-governmental organizations and trade associations, and listens to customer concerns and comments. This Manager also communicates with department Directors regarding environmental situations, the development of press releases, and responses made to media inquiries. And, as part of Publix's communication strategy, this Manager develops content for the company's website, annual sustainability reports, and sustainability-related media campaigns.
Bachelor's degree in a sustainability-related field from an accredited university
Eight years of experience in an environmental or sustainability-related field
Experience effectively communicating with internal and external stakeholders
Knowledge of how to nurture a corporate culture of sustainability and how to embed sustainable business practices into day-to-day decisions and processes
Knowledge of how Publix competitors are performing on sustainability metrics
Knowledge of what social and environmental issues are trending
Knowledge of all Publix activities impacting the environment and social arenas
Knowledge of project management philosophies and techniques
Knowledge of leadership and management principles
Ability to understand new and complex issues, develop strategies to address these issues, then set initiatives, metrics and goals
Ability to organize and direct the planning and execution of large-scale projects from vision through implementation
Excellent verbal and written communication skills
Excellent public speaking skills
Ability to maintain confidentiality
Ability to be on call at all times
Ability to travel as necessary
Obvious enthusiasm, initiative and pride in work
Please go to the Publix Jobs Center to begin searching our openings. Click the appropriate link to view openings for Publix associates and non-associates. Click Search Openings and narrow your search by selecting Legal & Risk Management from the Job Category list.
You will receive follow-up communication once you're determined to be qualified and eligible for the job. The communication will inform you of additional information that is needed and/or assessments that need to be completed. Once that is done, your application will go directly to the hiring manager for consideration. If your skills, experience, and qualifications look like a good match to the requirements of the position, you will be contacted.
Want additional tips on landing your dream job? Take a look at our applicant resources.
Having a match to this job does not guarantee that you will be hired into this job if and when it becomes available on our Publix Jobs Center.