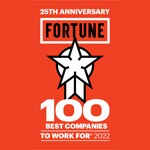 Environmental & Sustainability Programs Specialist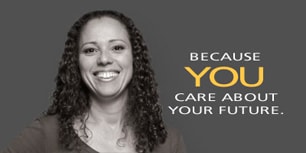 Our ESP Specialist plays a critical role in the successful implementation of company-wide environmental compliance and sustainability efforts.
It's our ESP Specialist's job to provide assistance to the Environmental Compliance Manager to make sure Publix complies with environmental regulations pertaining to:
wastewater,
stormwater and water use,
spill prevention and oil management,
ammonia refrigeration risk management,
asbestos management,
chlorofluorocarbon refrigerants,
and hazardous waste management.
The ESP Specialist helps monitor compliance with federal, state and local environmental regulations by conducting periodic visits to Publix manufacturing and warehouse facilities. During these visits, the Specialist verifies proper handling of chemicals and reviews compliance program information such as training documentation and recordkeeping. Furthermore, the ESP Specialist assists with reporting use and storage of hazardous materials. The ESP Specialist also monitors and helps to oversee the registration, permitting, and reporting associated with regulated activities such as underground and above-ground storage tank systems, and regulated waste programs including asbestos-containing materials management and DEA-regulated waste management.
The ESP Specialist also assists the Sustainability Manager by contributing to the ongoing management of corporate sustainability strategies which reduce the use of natural resources, increase efficiency, and decrease waste while achieving operational cost savings. Furthermore, the Specialist helps with data collection and analysis needed to complete various internal reports as well as our annual greenhouse gas inventory.
Bachelor's degree in an Environmental Science-related field from an accredited university
Work experience in an office environment, preferably two years of experience relating to environmental or safety compliance
Knowledge of federal, state, and local regulations regarding air, land, and water environmental compliance
Knowledge of Publix activities impacting land use and development, chemical handling, waste disposition, demolition, and construction, vehicle maintenance, specifications of new equipment and materials and ammonia refrigeration systems
Ability to communicate both verbally and in written format
Ability to work independently and be a self-starter, and to solve problems
Ability to learn new, complex regulatory programs
Ability to maintain confidentiality
Ability to be on call at all times
Ability to travel as necessary
Obvious enthusiasm, initiative and pride in work
Please go to the Publix Jobs Center to begin searching our openings. Click the appropriate link to view openings for Publix associates and non-associates. Click Search Openings and narrow your search by selecting Legal & Risk Management from the Job Category list.
You will receive follow-up communication once you're determined to be qualified and eligible for the job. The communication will inform you of additional information that is needed and/or assessments that need to be completed. Once that is done, your application will go directly to the hiring manager for consideration. If your skills, experience, and qualifications look like a good match to the requirements of the position, you will be contacted.
Want additional tips on landing your dream job? Take a look at our applicant resources.
Having a match to this job does not guarantee that you will be hired into this job if and when it becomes available on our Publix Jobs Center.