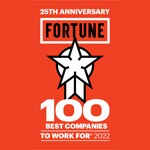 Environmental & Sustainability Programs Clerk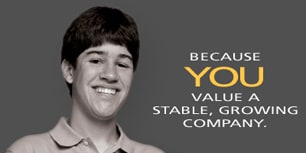 In addition to helping track and manage our environmental site investigations, our ESP Clerks assist with environmental permitting and reporting while also helping to keep the department organized and running efficiently.
Our ESP Clerks provide administrative support to the Environmental and Sustainability Programs Department. That Department manages:
corporate-wide environmental compliance and sustainability programs and initiatives,
investigations of environmental conditions at all Publix properties, looking for any indication of potential contamination or adverse conditions, and
clean up and restoration of site contamination.
The ESP Clerks play an important role in supporting the investigation and documentation of environmental liabilities of Publix real estate. This includes summarizing incoming environmental data, tracking project milestones, ensuring deadlines are met, and coordinating the environmental review schedule with Publix's Real Estate Department. And, by helping to track and submit environmental permit applications, registrations, certifications and inspection documents, ESP Clerks support both retail and non-retail environmental compliance. ESP Clerks also manage invoices, maintain records, interact with various support departments, and provide general administrative support.
One year of experience in administrative support
Knowledge of Microsoft Office (Word, Excel, Outlook, Access)
Ability to communicate effectively both verbally and in written format
Ability to effectively manage work load, including organizational skills
Ability to maintain confidentiality
Knowledge of real estate site assessment, environmental due diligence, and site remediation
Knowledge of business processes related to environmental work
Knowledge of government agencies and how permitting works
Obvious enthusiasm, initiative and pride in work
Please go to the Publix Jobs Center to begin searching our openings. Click the appropriate link to view openings for Publix associates and non-associates. Click Search Openings and narrow your search by selecting Legal & Risk Management from the Job Category list.
You will receive follow-up communication once you're determined to be qualified and eligible for the job. The communication will inform you of additional information that is needed and/or assessments that need to be completed. Once that is done, your application will go directly to the hiring manager for consideration. If your skills, experience, and qualifications look like a good match to the requirements of the position, you will be contacted.
Want additional tips on landing your dream job? Take a look at our applicant resources.
Having a match to this job does not guarantee that you will be hired into this job if and when it becomes available on our Publix Jobs Center.