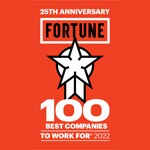 Environmental Compliance Manager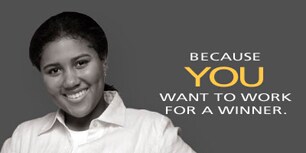 Our Environmental Compliance Manager plays a key role in Publix's ability to eliminate environmental risks, ensure continuous environmental compliance, and avoid disruptions to our business caused by environmental hazards.
The Environmental Compliance Manager leads our environmental compliance programs. The Manager maintains a high level of expertise in all federal, state and local environmental regulations and proposed regulatory changes that affect Publix operations.
By overseeing the maintenance of all environmental permits, licenses, registrations, renewals, fee payments and written plans, the Environmental Compliance Manager ensures that these items are in place for the construction of new stores and installation of new equipment, thereby avoiding financial penalties and interruptions in daily operations. Programs involving permitting and licensure include fuel storage and distribution, process safety management for ammonia refrigeration, abatement of asbestos containing materials, and management of hazardous materials. This Manager also oversees reportable spills and leaks of regulated waste, as well as the restoration of contaminated sites. By understanding these liabilities, this Manager proactively develops compliance programs to reduce risk.
Additionally, the Environmental Compliance Manager participates on cross-functional strategic projects which impact environmental compliance, such as the creation of corporate programs that mitigate long term risks and document ongoing compliance through a process of auditing and continuous self improvement.
Bachelors Degree in a Science-related field
Five years of experience in diversified management, retail, corporate quality, environmental and/or regulatory field
In depth knowledge of federal, state and local regulations regarding air, land, water, and regulated waste environmental compliance
Knowledge of the inner workings and hierarchy of federal, state and local regulatory agencies
Knowledge of Publix activities impacting land use and development, chemical handling, waste disposition, demolition, and construction, vehicle maintenance, specifications of new equipment and materials, and ammonia refrigeration systems
Ability to work independently
Ability to communicate both verbally and in written format
Ability to plan, organize, and follow-through on tasks
Ability to learn new, complex regulatory requirements and develop compliance strategies for the company
Ability to maintain confidentiality
Ability to interpret regulatory requirements and develop practical implementation strategies for compliance
Ability to be on call at all times
Ability to travel as necessary
Obvious enthusiasm, initiative and pride in work
Please go to the Publix Jobs Center to begin searching our openings. Click the appropriate link to view openings for Publix associates and non-associates. Click Search Openings and narrow your search by selecting Legal & Risk Management from the Job Category list.
You will receive follow-up communication once you're determined to be qualified and eligible for the job. The communication will inform you of additional information that is needed and/or assessments that need to be completed. Once that is done, your application will go directly to the hiring manager for consideration. If your skills, experience, and qualifications look like a good match to the requirements of the position, you will be contacted.
Want additional tips on landing your dream job? Take a look at our applicant resources.
Having a match to this job does not guarantee that you will be hired into this job if and when it becomes available on our Publix Jobs Center.