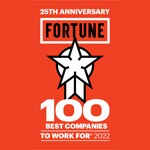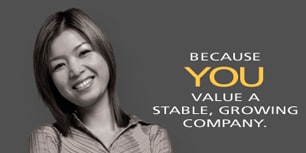 Publix is committed to investing in our associates by ensuring they receive the necessary training to perform their jobs. Training Developers serve a key role in that process.
Training Developers create on-the-job training programs for more than 150,000 of our retail associates, technical and operational training for more than 13,000 retail department managers, leadership training for 14,000 company leaders, and implementation training to support strategic initiatives throughout the company.
This requires Training Developers to create reference guides, facilitator guides, student workbooks, computer-based training courses, videos, posters, and job aids. To develop educationally sound materials, our Training Developers work alongside our Retail associates, interview subject matter experts, and learn new technologies being implemented in our company.
Our Training Developers must have a passion for learning, for passing on knowledge to others in the company, and for helping associates grow and develop in their careers and in their leadership abilities.
Bachelor's Degree in Technical Communication, Instructional Design, English, Organizational Psychology, or a related analytical field
Demonstrated expertise in designing, organizing, writing and editing technical documentation, preferably training-related documents
Ability to effectively and efficiently interview subject matter experts at multiple levels of the organization
Ability to identify problems and break down complex concepts and processes into logical components for effective training
Ability to take information from multiple sources and create initial and ongoing performance-based training materials
Ability to consistently interact professionally with a culturally diverse audience at all associate levels
Ability to communicate professionally with all team members and encourage team cooperation without sacrificing independent thoughts and contributions
Ability to plan, organize and prioritize projects and tasks into personal weekly and monthly plans
Working knowledge of Microsoft Word or similar word-processing software
Working knowledge of Microsoft PowerPoint and Excel
Please go to the Publix Jobs Center to begin searching our openings. Click the appropriate link to view openings for Publix associates and non-associates. Click Search Openings and narrow your search by selecting Human Resources from the Job Category list.
You will receive follow-up communication once you're determined to be qualified and eligible for the job. The communication will inform you of additional information that is needed and/or assessments that need to be completed. Once that is done, your application will go directly to the hiring manager for consideration. If your skills, experience, and qualifications look like a good match to the requirements of the position, you will be contacted.
Want additional tips on landing your dream job? Take a look at our applicant resources.
Having a match to this job does not guarantee that you will be hired into this job if and when it becomes available on our Publix Jobs Center.