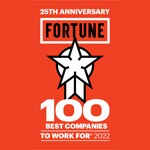 The Survey Project Analyst provides survey results of associate perceptions to managers across Publix's departments and business units which guide decision making and action planning.
The Survey Project Analyst designs and manages surveys to be conducted among all Publix associates or small subsets. These surveys obtain quantitative and qualitative data to help the company understand how satisfied our associates are and how well certain programs are working.
The Survey Project Analyst begins by identifying the scope and objectives of the requested survey and determining the research that will be required to complete the survey. The Analyst consults with the survey sponsor and provides guidance in determining survey questions which will obtain the desired information. This involves establishing survey methodology, procedures, timelines, statistical tests, and the required reporting. To identify any adverse effects, the Analyst assesses the potential impact the survey will have on the department or business area involved and, if required, advises the sponsor of alternative solutions. The Analyst maintains communication with the survey sponsor throughout each phase of the project and monitors progress of survey project assignments, completion rates, and deadlines. The Analyst then reviews survey responses and develops insightful reports which summarize survey data, highlight key findings and provide actionable recommendations. The Survey Analyst also learns and applies new survey methods, tools and statistical procedures in order to maintain continuous quality improvement.
Masters Degree in a business-related field, or other analytical discipline
Experience working in an analytical environment
Experience with project management
General Human Resources knowledge
Working knowledge of statistical software, preferably SPSS
Knowledge of surveying techniques and methodology and the ability to apply them
Superior knowledge of analytical and statistical methods such as standard deviations, correlations, regression analysis, etc.
Experience in formulating and posing insightful probing questions and providing consultation on survey best practices
Experience in working independently with high-level delegation and little supervision on complex projects requiring frequent problem solving and critical thinking
High degree of professionalism, tact, and diplomacy in dealing with management and executive level associates
Detail oriented with uncompromising desire for accuracy in reporting
Able to prioritize multiple requests with competing priorities and deadlines
Excellent cognitive and critical thinking ability
Organizational and prioritization skills
Superior written and verbal communication skills that translate into effective report preparation and presentation
Ability to influence others in a diplomatic and professional manner
Ability to quickly identify and address quality control issues in data sets and reports
Ability and willingness to learn SPSS statistical software and advanced Access functions
Working knowledge of Microsoft Office (Word, Excel, PowerPoint, Access)
Knowledge of Internet searching tools, techniques, and procedures
Willingness to travel occasionally
Willingness to work extended hours to meet business needs, which may include working overtime
Ability to lift up to 25 pounds
Please go to the Publix Jobs Center to begin searching our openings. Click the appropriate link to view openings for Publix associates and non-associates. Click Search Openings and narrow your search by selecting Human Resources from the Job Category list.
You will receive follow-up communication once you're determined to be qualified and eligible for the job. The communication will inform you of additional information that is needed and/or assessments that need to be completed. Once that is done, your application will go directly to the hiring manager for consideration. If your skills, experience, and qualifications look like a good match to the requirements of the position, you will be contacted.
Want additional tips on landing your dream job? Take a look at our applicant resources.
Having a match to this job does not guarantee that you will be hired into this job if and when it becomes available on our Publix Jobs Center.