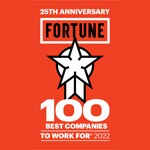 The Corporate Recruiter helps build and maintain recruiting processes that attract quality applicants to Publix, particularly for hard-to-fill job openings in corporate offices, distribution centers and manufacturing plants.
Our Corporate Recruiter is a Jack — or Jill — of all trades. These are just a few of the varied responsibilities of this position:
Recruiting candidates for positions in Publix's corporate, manufacturing and distribution business units
Advising hiring managers on best practices in recruiting
Ensuring that our postings on web job boards are informative, accurate, and up-to-date
Providing career counseling to Publix associates seeking to move up in the corporate office
Helping develop content for the Publix Careers website
Monitoring trends based on data from our applicant tracking system
Serving as liaison with recruiting vendors
Bachelor's Degree in Human Resources
Staffing experience, particularly with salaried positions
Experience dealing with professionals, managers and/or executives beyond providing clerical support
Ability to communicate in Spanish as well as English
Knowledge of Human Resources policies
Knowledge of recruiting best practices, particularly in the Retail industry
Knowledge of a wide array of recruiting technologies
An understanding of employment branding
A basic understanding of employment law
Please go to the Publix Jobs Center to begin searching our openings. Click the appropriate link to view openings for Publix associates and non-associates. Click Search Openings and narrow your search by selecting Human Resources from the Job Category list.
You will receive follow-up communication once you're determined to be qualified and eligible for the job. The communication will inform you of additional information that is needed and/or assessments that need to be completed. Once that is done, your application will go directly to the hiring manager for consideration. If your skills, experience, and qualifications look like a good match to the requirements of the position, you will be contacted.
Want additional tips on landing your dream job? Take a look at our applicant resources.
Having a match to this job does not guarantee that you will be hired into this job if and when it becomes available on our Publix Jobs Center.