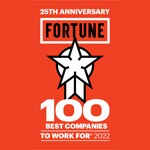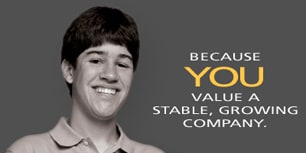 Our Retention Team associates are essential in making sure each Publix associate receives their pay.
Each week, Retention Team associates receive payroll-related information from each Publix store. It's their job to sort the incoming documents by store number and division, then distribute the contents to the appropriate payroll associate for processing. Some examples of items received from the stores include audit trails, documentation concerning minors, and unclaimed checks. Retention Team associates also distribute pay checks to Publix stores, making sure the containers are secure and mailed to the correct locations. Other responsibilities of the Retention Team associates include sorting and distributing incoming payroll mail and assisting with phone calls. These associates assist with sorting and receiving all garnishment/child support mail and distributing annual W2s. Subjects that the associates address over the phone include:
explaining Publix time and paid time off policies and
assessing absences, time, and attendance.
Experience working for Publix or in an office environment
Computer skills including Microsoft Office (Word, Excel, and Access)
Good written and verbal communication skills
Ability to deal with stressful situations
Ability to deal with highly confidential situations and documents
Ability to be detail oriented
Ability to file documents accurately
Please go to the Publix Jobs Center to begin searching our openings. Click the appropriate link to view openings for Publix associates and non-associates. Click Search Openings and narrow your search by selecting Finance from the Job Category list.
You will receive follow-up communication once you're determined to be qualified and eligible for the job. The communication will inform you of additional information that is needed and/or assessments that need to be completed. Once that is done, your application will go directly to the hiring manager for consideration. If your skills, experience, and qualifications look like a good match to the requirements of the position, you will be contacted.
Want additional tips on landing your dream job? Take a look at our applicant resources.
Having a match to this job does not guarantee that you will be hired into this job if and when it becomes available on our Publix Jobs Center.