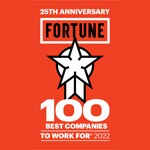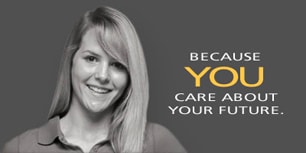 Our Repayment Analysts identify, track, and collect repayments from active and inactive Publix associates.
A significant part of the Repayment Analysts' job is to prevent and identify overpayments which are owed to Publix. Weekly reports are generated to identify these overpayments. The Repayment Analysts determine the source of the overpayment and the requirements for repayment. Portions of the research performed is completed by analyzing time adjustments and differences in payroll result tables and the associates' active status. The Analysts review information such as the associate's current status, rate of pay, and source of overpayment and determine how to collect the money owed to Publix from the associate. Active associates are billed through payroll deductions and inactive associates are forwarded to Accounts Receivable in the Accounting Department to be invoiced. Furthermore, the Repayment Analysts are responsible for balancing and posting deductions in SAP and answering questions from active and inactive Publix associates. For instance, these Analysts provide a full explanation to the associate. This includes the reason Publix is collecting a repayment, the source of the error, benefits, paid time off policies, and how SAP will process the repayment deduction.
Associates Degree in Accounting
Experience working in an analytical field
Computer skills including SAP, FETCH, and Microsoft Office (Word, Excel, and Access)
Knowledge of payroll processes and procedures as they relate to overpayments
Knowledge of Accounting principles
Ability to work in a highly stressful environment
Maintain highly confidential information
Knowledge of Publix paid time off benefits and their application to SAP
Good written and verbal communication skills
Ability to be detail oriented
Ability to file documents accurately
Ability to research and identify potential errors
Please go to the Publix Jobs Center to begin searching our openings. Click the appropriate link to view openings for Publix associates and non-associates. Click Search Openings and narrow your search by selecting Finance from the Job Category list.
You will receive follow-up communication once you're determined to be qualified and eligible for the job. The communication will inform you of additional information that is needed and/or assessments that need to be completed. Once that is done, your application will go directly to the hiring manager for consideration. If your skills, experience, and qualifications look like a good match to the requirements of the position, you will be contacted.
Want additional tips on landing your dream job? Take a look at our applicant resources.
Having a match to this job does not guarantee that you will be hired into this job if and when it becomes available on our Publix Jobs Center.