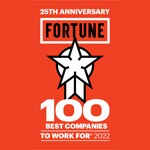 Processing Support Analyst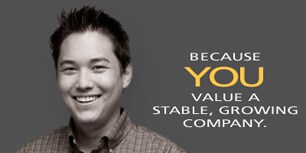 Our Processing Support Analysts assist a wide variety of payroll functions as well as the associates within the Payroll department who administer those processes, such as the Payroll Power Users.
One task routinely performed by Processing Support Analysts is adjusting Publix associates' earnings for tax reporting purposes. The Analysts look at the adjustment requests and determine the appropriate year-to-date earnings, withholding tax deduction amounts, and other wage types to adjust. They also validate and audit the information to make sure the adjustment is accurately reflected in SAP.
Other responsibilities of the Processing Support Analysts include:
auditing emails from stores and support areas who are requesting an out of sequence check
analyzing payment requests made for vacation pay and holiday bonus payouts
contacting the requestor if additional information is needed for proper payment and updated records and
balancing annual W2s and working through balancing and issuing all W2Cs.
The Analysts process replacements for direct deposit returns, lost check requests, unclaimed checks, and abandoned property. It is their responsibility to investigate the lost check requests, and if necessary, process replacement checks. To ensure all withholding taxes (federal, state, and local) are accurate, the Processing Support Analysts create and run queries for validation. Additionally, the Analysts create and maintain various spreadsheets, databases, and documentation to support the Payroll department.
Some college coursework in Accounting
Experience working in an analytical field
Computer skills including SAP (or applicable software) and Microsoft Office (Word, Excel, and Access)
Knowledge of Publix paid time off benefits, policies and procedures, and organizational structure
Knowledge of payroll functions, including withholding taxes, FICA, state withholding taxes, non-resident aliens, pretax deductions, post tax deduction, and payroll results
Excellent communication skills
Ability to work in a highly stressful environment
Ability to maintain a high regard for confidential information
Solid and professional decision making skills
Willingness to work overtime including holidays, nights, weekends and extended periods of time
Please go to the Publix Jobs Center to begin searching our openings. Click the appropriate link to view openings for Publix associates and non-associates. Click Search Openings and narrow your search by selecting Finance from the Job Category list.
You will receive follow-up communication once you're determined to be qualified and eligible for the job. The communication will inform you of additional information that is needed and/or assessments that need to be completed. Once that is done, your application will go directly to the hiring manager for consideration. If your skills, experience, and qualifications look like a good match to the requirements of the position, you will be contacted.
Want additional tips on landing your dream job? Take a look at our applicant resources.
Having a match to this job does not guarantee that you will be hired into this job if and when it becomes available on our Publix Jobs Center.