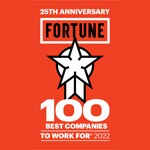 Payroll Technical Specialist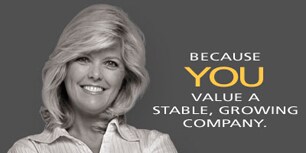 One of Publix's core benefits for eligible associates is that hourly associates receive weekly pay. Our Payroll department's Technical Specialists are key in ensuring these payments are issued accurately and on time.
Payroll Technical Specialists are responsible for processing the weekly payroll in SAP while also verifying incoming pay information from other business units using SAP. Examples of this incoming information includes Standards Indexed Pay (SIP) for the Selector position in Publix's Distribution Centers, tuition reimbursements and Corporate Travel reimbursements. The Technical Specialists also issue out-of-sequence payments such as various types of awards and holiday bonuses. Another important aspect of the Technical Specialist responsibilities includes ensuring the accurate allocation of funds towards items such as federal withholding tax, all applicable state and local taxes, 401(k) distributions, and garnishments. If a payment is miscalculated, the Technical Specialist provides technical support to resolve the problem by examining system logic, file transmissions, and the functionality of various systems.
Other responsibilities of the Technical Specialist include:
performing analytical troubleshooting for payroll opportunities
ensuring all general ledger accounts associated with payroll remain balanced
assessing and monitoring payroll processing performance
processing and auditing out-of-sequence checks within process requirements
testing the payroll system (SAP) to ensure that changes and enhancements are working adequately with all payroll processes and
running a variety of reports in SAP to help validate and analyze data.
Associate's Degree in an analytical field
Experience working in a large company's payroll department including exposure to large amounts of data and the opportunity to work through complex problems OR experience working in Publix's Payroll or Corporate Accounting Department
Computer skills including SAP (or similar software) and Microsoft Office (Word, Excel, and Access)
Thorough knowledge of payroll principles and practices
Knowledge of pay-related policies and paid time off
Knowledge of accounting principles and practices
Ability to exhibit leadership skills
Ability to maintain confidentiality
Ability to handle a highly stressful work environment
Ability to organize and prioritize a high volume of work accurately and efficiently
Excellent communication skills
Ability to multitask on a continual basis
Willingness to work a variable schedule including evenings, weekends, and holidays
Please go to the Publix Jobs Center to begin searching our openings. Click the appropriate link to view openings for Publix associates and non-associates. Click Search Openings and narrow your search by selecting Finance from the Job Category list.
You will receive follow-up communication once you're determined to be qualified and eligible for the job. The communication will inform you of additional information that is needed and/or assessments that need to be completed. Once that is done, your application will go directly to the hiring manager for consideration. If your skills, experience, and qualifications look like a good match to the requirements of the position, you will be contacted.
Want additional tips on landing your dream job? Take a look at our applicant resources.
Having a match to this job does not guarantee that you will be hired into this job if and when it becomes available on our Publix Jobs Center.