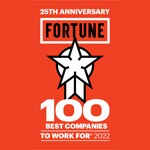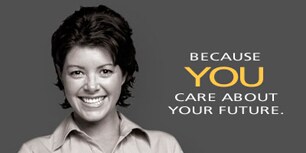 Our Tax Specialists are the experts at ensuring that Publix accounts for all of the various company-related taxes for which our company is responsible.
Tax Specialists are responsible for complying with taxes including tangible personal property, income, sales, and employment, as well as various tax and accounting projects. The work-related tangible property tax involves reviewing current equipment inventory to include it properly in the tax return. The Specialists also identify disposed assets and determine the asset class and year it was acquired.
In preparing employment tax returns, payments, and reconciliations for Publix, the Specialists coordinate with the Payroll department and Business Systems Support to properly report wages and employment taxes. Other tax projects the Specialists support include tax returns for federal and state income and a quarterly lobbying report for Publix's Government Relations department. This lobbying report involves analyzing the invoices that were recorded to the contributions and dues general ledger accounts and determining which amounts are non-deductible according to IRS regulations. Furthermore, the Specialists account for each of Publix's subsidiary operating companies. They ensure that the assets, liabilities, income and expenses are properly recorded on the general ledger accounts.
Bachelor's degree in Accounting or another analytical discipline from an accredited college or university
Relevant business experience
Knowledge of tangible personal property tax laws for each state and county in which Publix operates
Knowledge of federal, state and local employment tax and income tax laws
Knowledge of Publix payroll and accounting processes
Knowledge of accounting principles
Excellent written and verbal communication skills
Ability to use advanced functions of Microsoft (Access, Excel, Word), tax research software, and SAP
Ability to maintain confidentiality
Ability to work independently and as an effective member of a team
Ability to balance work across multiple projects
Enthusiasm, initiative and pride in work
Please go to the Publix Jobs Center to begin searching our openings. Click the appropriate link to view openings for Publix associates and non-associates. Click Search Openings and narrow your search by selecting Finance from the Job Category list.
You will receive follow-up communication once you're determined to be qualified and eligible for the job. The communication will inform you of additional information that is needed and/or assessments that need to be completed. Once that is done, your application will go directly to the hiring manager for consideration. If your skills, experience, and qualifications look like a good match to the requirements of the position, you will be contacted.
Want additional tips on landing your dream job? Take a look at our applicant resources.
Having a match to this job does not guarantee that you will be hired into this job if and when it becomes available on our Publix Jobs Center.