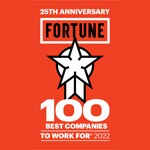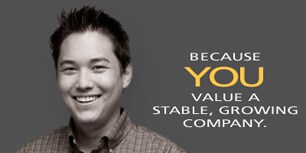 Our Tax Analysts make sure that sales tax is properly assigned to the thousands of items sold in Publix stores.
In order to properly assign sales tax, the Tax Analysts research whether a new product is taxable, also reviewing the taxability rules using CCH tax software and various Department of Revenue websites. The Tax Analysts also add appropriate state sales tax to all new item codes and look-up numbers in the Product Information Management System (PIMS). To ensure that the accurate tax rate is collected for regular sales, food sales, and vending tax, the Tax Analysts review the store accounting systems sales tax summary reports. They also audit new item store transmission reports for errors involving sales tax, food stamps and excise tax. Furthermore, the Analysts audit non-tax item reports by running queries each quarter.
The Tax Analysts maintain local, or municipality, tax codes in PIMS and prepare monthly local tax returns such as the Florida Public Service Tax, which is a tax on the sale of propane in Florida stores. Another example of these local tax returns is the South Carolina Hospitality Tax regarding items which are considered to be prepared foods and are sold in South Carolina Publix stores. The Tax Analysts also prepare excise tax returns for the heavy highway use tax, an annual return filed on all highway vehicles in Publix's fleet of nearly 700 automobiles and tractor trailers.
Bachelor's degree in Accounting or another analytical discipline from an accredited college or university
At least 2 years of relevant business experience
Publix retail experience
Working knowledge of Microsoft (Word, Excel, Access), and PIMS
Knowledge of state sales tax rules
Knowledge of products sold in Publix stores
Knowledge of food stamp regulations
Knowledge of local taxes that involve retail products
Analytical, problem-solving skills, including attention to detail
Excellent customer service skills
Written and verbal communication skills
Ability to maintain confidentiality
Ability to work independently and as an effective member of a team
Ability to balance work across multiple projects
Enthusiasm, initiative and pride in work
Please go to the Publix Jobs Center to begin searching our openings. Click the appropriate link to view openings for Publix associates and non-associates. Click Search Openings and narrow your search by selecting Finance from the Job Category list.
You will receive follow-up communication once you're determined to be qualified and eligible for the job. The communication will inform you of additional information that is needed and/or assessments that need to be completed. Once that is done, your application will go directly to the hiring manager for consideration. If your skills, experience, and qualifications look like a good match to the requirements of the position, you will be contacted.
Want additional tips on landing your dream job? Take a look at our applicant resources.
Having a match to this job does not guarantee that you will be hired into this job if and when it becomes available on our Publix Jobs Center.