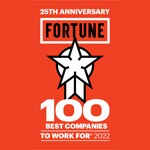 Senior Business Consultant – Supply Chain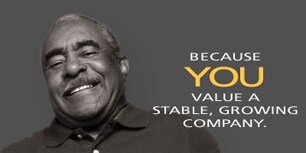 The Senior Business Consultant for Supply Chain drives analysis, process improvement and decision-making by disseminating pertinent information to managers throughout the company.
Our Senior Business Consultant for Supply Chain is a subject matter expert who plans, develops, and provides financial and strategic consulting to executives and senior managers. This leadership and analysis helps to maximize the profitability and efficiency of Publix's Supply Chain. The Consultant works to present complex analyses and recommendations to various business areas and helps them make sound business decisions. This includes providing insight to the various business areas that make up the supply chain as well as the interactions between them. The Consultant also provides senior leadership with guidance related to the likely impact to measures such as sales, gross profit, contribution margin, days on hand, shelf service, etc. as various supply chain strategies are initiated.
Another important responsibility of the Senior Business Consultant is to design, develop and implement complex, industry-leading tools which model the entire supply chain and help Publix understand and optimize cost to the item level. This includes designing and developing complex models which use advanced knowledge of SQL Server, Teradata, Microsoft Access, and the Microstrategy development platforms.
Bachelor's degree in an analytical discipline such as Accounting, Finance, or Engineering from an accredited college or university
At least 8 years of relevant business experience
Ability to both lead and support projects
Knowledge of Distribution and Manufacturing environments, including the impact of alternative strategies on the distribution cost per case.
Analytical skills
Ability to use advanced functions of Microsoft (Excel and Access), including Visual Basic and macros
Ability to work independently and as an effective member of a team
Ability to balance work across multiple projects
Excellent written and verbal communication skills
Professionalism and interpersonal skills
Ability to demonstrate a high degree of commitment and integrity
Willingness to travel, work extended hours, or work weekends
Enthusiasm, initiative and pride in work
Please go to the Publix Jobs Center to begin searching our openings. Click the appropriate link to view openings for Publix associates and non-associates. Click Search Openings and narrow your search by selecting Finance from the Job Category list.
You will receive follow-up communication once you're determined to be qualified and eligible for the job. The communication will inform you of additional information that is needed and/or assessments that need to be completed. Once that is done, your application will go directly to the hiring manager for consideration. If your skills, experience, and qualifications look like a good match to the requirements of the position, you will be contacted.
Want additional tips on landing your dream job? Take a look at our applicant resources.
Having a match to this job does not guarantee that you will be hired into this job if and when it becomes available on our Publix Jobs Center.