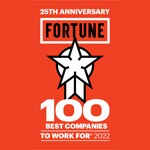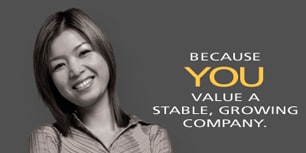 Through financial and operational consulting services, our Retail Business Analysts provide advice and direction to Publix's store management teams.
The financial and operational consulting services the Retail Business Analysts give includes
advising management
providing training
developing forecasts
developing new reports and
setting goals.
All of these responsibilities work together to improve the operational and financial performance of Publix stores. The Retail Business Analysts essentially serve as subject matter experts to retail leadership by providing consultation and analysis through the sharing of financial results, the understanding of historical trends, and the measuring of results of implemented improvements. The Analysts also develop a comprehensive deck of key performance indicators and financial information they use to benchmark stores, both against themselves and other similar locations. Moreover, they evaluate the financial impact of adding new Publix stores and the opening or closing of stores by competitors. The Retail Business Analysts manage and interpret the flow of information to retail management, as well as provide direction and oversight to the development of new benchmarking measurement processes, reports and scorecards. This information helps retail managers better understand, manage and optimize productivity and reduce shrink within their operations.
Bachelor's degree in Accounting, or another analytical discipline from an accredited college or university
At least 5 years of relevant business experience
Knowledge of Publix retail store environment
A solid understanding of financial measurement concepts and practices
Analytical skills
Project management skills
Time management skills
Professionalism and interpersonal skills
Ability to demonstrate a high degree of self-motivation, commitment and integrity
Knowledge of the overall best practices of the retail grocery industry and the general impact of alternatives used within the industry on Publix retail costs
Ability to use advanced functions of Microsoft (Access, Excel, Word, PowerPoint and Outlook)
Knowledge of major Publix technology systems and the inter-relationships of those systems
Excellent written and verbal communication skills
Excellent leadership skills
Enthusiasm, initiative and pride in work
Willingness to work nights and weekend when required
Willingness to travel overnight when needed
Please go to the Publix Jobs Center to begin searching our openings. Click the appropriate link to view openings for Publix associates and non-associates. Click Search Openings and narrow your search by selecting Finance from the Job Category list.
You will receive follow-up communication once you're determined to be qualified and eligible for the job. The communication will inform you of additional information that is needed and/or assessments that need to be completed. Once that is done, your application will go directly to the hiring manager for consideration. If your skills, experience, and qualifications look like a good match to the requirements of the position, you will be contacted.
Want additional tips on landing your dream job? Take a look at our applicant resources.
Having a match to this job does not guarantee that you will be hired into this job if and when it becomes available on our Publix Jobs Center.