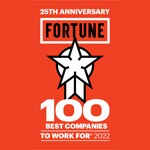 Manager - Distribution Accounting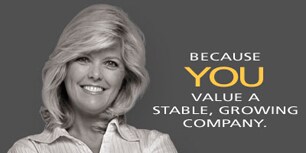 The Manager for Distribution Accounting provides direction and leadership on the financial performance for our Publix distribution centers across Florida and to the north in Lawrenceville, Georgia.
The Manager for Distribution Accounting coordinates, directs and controls all of the accounting and financial-related analysis for Publix warehouse, cafeteria, transportation and outside carrier operations. This includes developing and managing all financial accounting processes associated with transactions in order to procure, receive, consume, and ship products.
The Manager also coordinates financial planning and annual operating budgets to forecast case volumes, labor and overhead costs. Furthermore, the Manager develops and implements appropriate internal controls necessary to ensure compliance with Sarbanes Oxley (SOX), such as the development of controls for freight payments and third party offsite inventory storage.
To provide financial consulting for Distribution management, the Manager develops monthly financial performance reviews for each distribution center. The Manager also forecasts, communicates, and leads the effort to meet or surpass the capital and operating plan targets for the distribution centers. Furthermore, the Manager provides direction, development and mentoring for the warehouse and manufacturing accounting teams.
Bachelor's degree in Accounting, or another analytical discipline from an accredited college or university
At least 8 years of relevant business experience
Supervisory experience
Knowledge of accounting, budgeting and cost control principles, including Generally Accepted Accounting Principles (GAAP)
Knowledge of fixed asset accounting processes in a manufacturing and distribution environment, and how alternatives could impact distribution cost per case
Analytical, problem-solving skills
Knowledge of Microsoft Office (Access, Excel, Word, PowerPoint, and Outlook)
Project management skills
Excellent written and verbal communication skills
Ability and willingness to work a variable work schedule, including extended hours, weekends and holidays
Ability and willingness to travel up to one week at a time with overnight stays
Ability to work independently and as an effective member of a team
Ability to balance work across multiple projects
Ability to demonstrate a high degree of self-motivation, commitment and integrity
Please go to the Publix Jobs Center to begin searching our openings. Click the appropriate link to view openings for Publix associates and non-associates. Click Search Openings and narrow your search by selecting Finance from the Job Category list.
You will receive follow-up communication once you're determined to be qualified and eligible for the job. The communication will inform you of additional information that is needed and/or assessments that need to be completed. Once that is done, your application will go directly to the hiring manager for consideration. If your skills, experience, and qualifications look like a good match to the requirements of the position, you will be contacted.
Want additional tips on landing your dream job? Take a look at our applicant resources.
Having a match to this job does not guarantee that you will be hired into this job if and when it becomes available on our Publix Jobs Center.