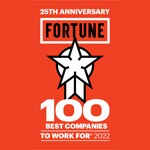 Our Fixed Asset Analysts specialize in dealing with Publix's tangible, long-term assets such as property, buildings, and equipment. They help to ensure the proper classification of expenditures as capital assets or expense.
Each month, the Fixed Asset Analysts compile assets which were added, transferred, or sold. This includes identifying the assets according to serial number, model number, location, or description by searching in SAP. They compile and format the asset records by matching them to supporting documents in Excel spreadsheets. When necessary, the Analysts follow up if the supporting documents do not provide sufficient information to identify assets for retirement. The Fixed Asset Analysts then calculate the net book value of fixed assets in a format that management can access and use to analyze the information. The Fixed Asset Analysts also process asset information from closed stores. The Analysts maintain confidentiality regarding information about upcoming Publix stores that will close and monitor requirements so that processing is done in a timely manner for financial reporting purposes.
The Analysts also maintain fixed asset records of equipment being moved or disposed. If the equipment is being thrown away, the Analysts properly identify the asset by serial or model number, verify authorization for the disposal, and submit the paperwork for approval and final processing. Equipment being moved or disposed also requires identification by a serial or model number, but then the asset is transferred in SAP.
Associate's degree in an analytical field from an accredited college or university
Experience in asset accounting (with a comprehensive understanding of depreciation and general knowledge of reporting for book and tax)
Knowledge of fixed asset base for Publix
Knowledge of fixed assets month end and quarter end reporting requirements
Ability to use advanced functions of Microsoft (Access, Excel and Word), Monarch, and SAP
Ability to maintain confidentiality
Ability and willingness to work a variable work schedule at quarter close as needed
Ability to work independently and as an effective member of a team
Excellent written and verbal communication skills
Enthusiasm, initiative and pride in work
Please go to the Publix Jobs Center to begin searching our openings. Click the appropriate link to view openings for Publix associates and non-associates. Click Search Openings and narrow your search by selecting Finance from the Job Category list.
You will receive follow-up communication once you're determined to be qualified and eligible for the job. The communication will inform you of additional information that is needed and/or assessments that need to be completed. Once that is done, your application will go directly to the hiring manager for consideration. If your skills, experience, and qualifications look like a good match to the requirements of the position, you will be contacted.
Want additional tips on landing your dream job? Take a look at our applicant resources.
Having a match to this job does not guarantee that you will be hired into this job if and when it becomes available on our Publix Jobs Center.