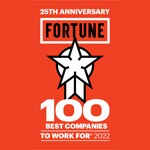 Business Consultant – Financial Reporting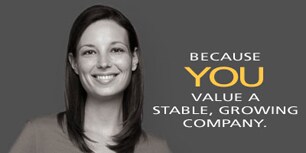 The Business Consultant for Financial Reporting provides accounting and analytical support for the financial reporting function of Publix.
The Business Consultant for Financial Reporting provides senior leaders at Publix with guidance on the potential impact to sales and profit associated with various category management strategies. The Consultant also provides them with guidance on the following:
Product assortment corrections, category reviews with key suppliers, and the results of promotional strategies.
Test analyses for projects requiring complex test design and statistical analysis including the interpretation of statistical results.
The Business Consultant is responsible for the coordination, direction and control of all financial reporting and analysis for the Meals Retail Business Unit and supports other Fresh and Grocery Retail Business Units as needed. This includes understanding, interpreting, and managing the flow of information to RBU executives as well as providing direction and oversight in the development of new benchmarking measurement processes, reports and scorecards.
The Business Consultant also identifies trends and monitors the financial results of the business units and corporate performance through the development and tracking of appropriate Key Productivity Indicators for project and initiative reporting.
Bachelor's degree in Accounting, Finance or another analytical discipline from an accredited college or university
At least 4 years of relevant business experience, including a strong aptitude for statistical cause-and-effect analysis and a knowledge of activity-based costing
Ability to communicate effectively with various levels of Publix management, including effective listening skills
Ability to both lead and support projects
Willingness to work an average of 45 hours per week and to work additional hours during demanding time periods
Willingness to supervise one or more indirect reports
Ability to use advanced functions of Microsoft Excel and Access, Visual Basic and macros
Ability to gather data from multiple sources and compile it into a user-friendly format, ensuring it meets customer needs
Ability to develop new reporting based on an in-depth understanding of customer needs
Ability to develop recommendations and implement solutions based on financial and other project data
Ability to facilitate training to various levels of Publix associates
Ability to work independently and as an effective member of a team
Ability to absorb and retain information readily, prioritize tasks to meet fluctuating demands, and work under deadline constraints
Excellent written and verbal communication skills
Enthusiasm, initiative and pride in work
Please go to the Publix Jobs Center to begin searching our openings. Click the appropriate link to view openings for Publix associates and non-associates. Click Search Openings and narrow your search by selecting Finance from the Job Category list.
You will receive follow-up communication once you're determined to be qualified and eligible for the job. The communication will inform you of additional information that is needed and/or assessments that need to be completed. Once that is done, your application will go directly to the hiring manager for consideration. If your skills, experience, and qualifications look like a good match to the requirements of the position, you will be contacted.
Want additional tips on landing your dream job? Take a look at our applicant resources.
Having a match to this job does not guarantee that you will be hired into this job if and when it becomes available on our Publix Jobs Center.