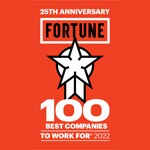 It's up to the Retail Setup Coordinators to navigate the delivery and installation of Publix-supplied equipment in all new stores, remodels and special projects.
The Publix Construction department handles all new store construction, remodels and special projects. Likewise, the Retail Setup Coordinators ensure these projects are completed according to Publix plans and specifications. They do this by reviewing the plans for proper placement of set-up items and by discussing changes and revisions with the supervisor. Retail Setup Coordinators also train and coordinate activities of the set-up and installation contractor by visiting assigned stores on a daily basis. Stores are visited to evaluate the scope of work. On needed repairs or replacement of equipment, the Retail Setup Coordinators plan scope of work timelines based on drawings. Another important aspect of their job is to assure code and regulatory compliance with agencies such as OSHA and ADA.
Bachelor's degree in a construction-related course of study
Carpenter apprenticeship
Field experience in construction/carpentry
Supervisory experience
Knowledge of construction industry principles and best practices
Knowledge of blueprints, detailed construction drawings, and installation manuals
Knowledge of carpentry and millwork
Knowledge of Microsoft Office
Knowledge of ADA (American Disabilities Act) requirements and methods used to achieve compliance
Project management skills
Please go to the Publix Jobs Center to begin searching our openings. Click the appropriate link to view openings for Publix associates and non-associates. Click Search Openings and narrow your search by selecting Facilities from the Job Category list.
You will receive follow-up communication once you're determined to be qualified and eligible for the job. The communication will inform you of additional information that is needed and/or assessments that need to be completed. Once that is done, your application will go directly to the hiring manager for consideration. If your skills, experience, and qualifications look like a good match to the requirements of the position, you will be contacted.
Want additional tips on landing your dream job? Take a look at our applicant resources.
Having a match to this job does not guarantee that you will be hired into this job if and when it becomes available on our Publix Jobs Center.