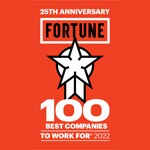 Refrigeration Coordinator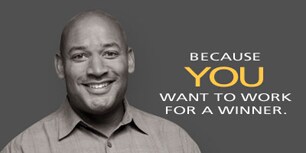 As water is to fish, so is refrigeration to grocery stores! Our Refrigeration Coordinators manage projects to equip Publix and keep the groceries fresh.
Refrigeration Coordinators organize refrigeration installations for new and remodeled stores. They attend job site meetings to verify that the project is on schedule and perform inspections to ensure the installation complies with Publix specifications. Additionally, Refrigeration Coordinators assist electricians in energy management installation and plumbers in proper placement of case drain locations. Refrigeration Coordinators also support general contractors by working with the construction supervisor to ensure mechanical, electrical and plumbing coordinators have a clear understanding of the timeline of each project. Refrigeration Coordinators also evaluate service contractors to determine whether they are meeting the defined expectations of the service agreement. This includes performing contract compliance evaluations by inspecting equipment and, if necessary, creating a punch-list of issues showing where a contractor is out of compliance.
Other responsibilities Refrigeration Coordinators manage include:
executing the Energy Management System (EMS) in Publix stores
refurbishing refrigerated cases in stores going through a remodel and
coordinating Heating Ventilation Air Conditioning (HVAC) evaluations and the refrigeration system replacement program.
Associates Degree or degree from an accredited technical school
Experience in supermarket refrigeration systems
Experience with energy management systems, controllers, and rack controllers
EPA Type I and II certification
Knowledge of refrigeration, HVAC, and energy management technologies
Knowledge of supplier management principles
Knowledge of various computer programs including Microsoft Office
Knowledge of construction, electrical and plumbing trades
Knowledge of a retail environment
Ability to train associates and contractors
Ability to read blueprints, shop drawings and understand specifications
Excellent written and verbal communication skills, including presentation skills
Knowledge of project and time management
Willingness to travel, work nights, weekends, holidays and stay overnight for extended periods of time
Obvious enthusiasm, initiative and pride in work
Please go to the Publix Jobs Center to begin searching our openings. Click the appropriate link to view openings for Publix associates and non-associates. Click Search Openings and narrow your search by selecting Facilities from the Job Category list.
You will receive follow-up communication once you're determined to be qualified and eligible for the job. The communication will inform you of additional information that is needed and/or assessments that need to be completed. Once that is done, your application will go directly to the hiring manager for consideration. If your skills, experience, and qualifications look like a good match to the requirements of the position, you will be contacted.
Want additional tips on landing your dream job? Take a look at our applicant resources.
Having a match to this job does not guarantee that you will be hired into this job if and when it becomes available on our Publix Jobs Center.