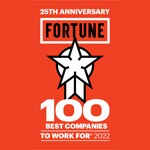 It's a collaboration of design. The Mechanical Designer works with the Mechanical Engineers to incorporate the structural, electrical and architectural design elements into construction drawings for new and remodeled Publix stores.
The Publix Facilities Design department provides a unique in-house design solution for new store development as well as signed and sealed drawings to support new store development for each new facility.
The Mechanical Designer coordinates the mechanical designs with the other in-house design groups, including electrical, architectural, and structural, as well as with outside consultants. The Designer assists in the design and production of construction documents for new store models and the integration of these designs into new Publix locations. Each year this department produces 40 to 70 new store plans and more than 70 remodel plans.
The Mechanical Designer reviews and approves contractor product submittals and shop drawings prior to the construction process, comparing them to prototype design specifications, ensuring that contractors comply with Publix requirements.
Experience in a design-related field
Ability to draft in various CAD programs (preferably MicroStation)
Knowledge of construction drawings and construction materials and methods
Ability to read, understand and interpret other disciplines of construction documents
Knowledge of engineering principles
Ability to perform complex mathematical calculations both manually and through the use of a calculator
Knowledge of various building codes (Life Safety, International Building Code, etc.), laws, regulations and ordinances related to design
Knowledge of standard drafting and design techniques
Please go to the Publix Jobs Center to begin searching our openings. Click the appropriate link to view openings for Publix associates and non-associates. Click Search Openings and narrow your search by selecting Facilities from the Job Category list.
You will receive follow-up communication once you're determined to be qualified and eligible for the job. The communication will inform you of additional information that is needed and/or assessments that need to be completed. Once that is done, your application will go directly to the hiring manager for consideration. If your skills, experience, and qualifications look like a good match to the requirements of the position, you will be contacted.
Want additional tips on landing your dream job? Take a look at our applicant resources.
Having a match to this job does not guarantee that you will be hired into this job if and when it becomes available on our Publix Jobs Center.