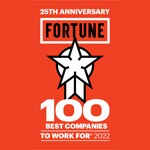 Facilities Office Project Manager
Our Facilities Project Managers oversee a wide array of projects that range from bringing in the latest eye-catching food display cases to upgrading stores with cutting edge technology.
Facilities Project Managers' coordinate projects requested by our Retail Business Units and our stores. During the early stages of development and project definition, Project Managers consult with associates involved with the project to create solutions, eliminate confusion and prevent duplicated efforts. Project Managers gather project requirements to understand roles and responsibilities and also establish project time lines. They then define a scope for the project by defining expectations, equipment requirements and potential risks. Finally, a budget is established and project approvals are gathered from decision makers and impacted stakeholders.
Once a project is underway, Project Managers guide its progression. This includes communicating project updates and issues and addressing additions and changes to the project scope and design. Project Managers also facilitate the ordering of equipment, which may involve processes such as bulk purchase negotiations and warehouse staging. Furthermore, Project Managers monitor all project expenditures in SAP to ensure costs are accounted for and the total spend doesn't exceed the overall budget.
Bachelor's degree and/or equivalent experience
Experience in project management
Experience working directly with equipment, programs, and/or design that are within the retail facility environment
Certified Associate in Project Management ( CAPM) from the Project Management Institute
Knowledge of Project Management methodology
Knowledge of applications including Microsoft Project, SAP, Service Hub (CMMS) and Crossroads
Knowledge of IT technology and equipment
Knowledge of financial budgeting and cost management
Good communication skills (both oral and written)
Willingness to travel and work flexible hours
Obvious enthusiasm, initiative and pride in work
Please go to the Publix Jobs Center to begin searching our openings. Click the appropriate link to view openings for Publix associates and non-associates. Click Search Openings and narrow your search by selecting Facilities from the Job Category list.
You will receive follow-up communication once you're determined to be qualified and eligible for the job. The communication will inform you of additional information that is needed and/or assessments that need to be completed. Once that is done, your application will go directly to the hiring manager for consideration. If your skills, experience, and qualifications look like a good match to the requirements of the position, you will be contacted.
Want additional tips on landing your dream job? Take a look at our applicant resources.
Having a match to this job does not guarantee that you will be hired into this job if and when it becomes available on our Publix Jobs Center.