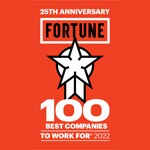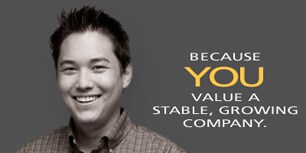 It takes complex electrical systems to provide light, hot water, HVAC and refrigeration systems crucial to running Publix stores. Our grounded Electrical Engineers get a charge out of working with the Facilities Design team to design these electrical systems.
Electrical Engineers participate in the development of electrical construction documents for Publix prototype stores, as well as modification of prototypical designs to meet site specific requirements, retail changes and/or corporate directives. Electrical Engineers work with the Senior Electrical Engineer and/or the Electrical Engineering Manager to design code compliant electrical systems for Publix stores as well as conduct code research/interpretation, engineer calculations, and provide drafting.
Bachelor of Science in Electrical Engineering (B.S.E.E.) from an Accreditation Board for Engineering and Technology (ABET) accredited college or university
Electrical engineering experience within the commercial/retail industry
Must have passed the Engineer Intern (E.I.) or E.I.T. exam
Knowledge in the use of CADD and Microsoft Office software applications
Ability to read and understand construction drawings and coordinate with other disciplines
Knowledge of electrical engineering principles to facilitate developing electrical layout plans and revising plans to support changes from various sources
Knowledge of applicable building codes and industry standards to ensure compliance
Knowledge of all aspects of electrical design as it pertains to National Fire Protection Association (NFPA) Codes and Standards with an emphasis on the National Electrical Code (NFPA 70), National Fire Alarm Code (NFPA 72), Life Safety Code (NFPA 101), and Florida Building Code (FBC) to comply with electrical design standards
Knowledge of commercial lighting, power, communication and fire alarm design
Ability to effectively communicate, take direction, and work independently or with teams
Ability to work under deadlines, handle a high volume of work, and complete work in a timely manner
Ability to work flexible and/or extended hours as required to complete assigned tasks
Please go to the Publix Jobs Center to begin searching our openings. Click the appropriate link to view openings for Publix associates and non-associates. Click Search Openings and narrow your search by selecting Facilities from the Job Category list.
You will receive follow-up communication once you're determined to be qualified and eligible for the job. The communication will inform you of additional information that is needed and/or assessments that need to be completed. Once that is done, your application will go directly to the hiring manager for consideration. If your skills, experience, and qualifications look like a good match to the requirements of the position, you will be contacted.
Want additional tips on landing your dream job? Take a look at our applicant resources.
Having a match to this job does not guarantee that you will be hired into this job if and when it becomes available on our Publix Jobs Center.