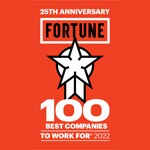 Business Support System Administrator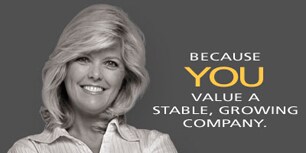 To record facility repairs, maintenance and inventory movement, Publix's Facility Services Department uses multiple systems. Our Business Support System Administrators take the lead in the maintenance of these systems.
The primary system administered by the Business Support System Administrators is the Service Hub Computerized Maintenance Management System (CMMS), however they also perform administration in SAP and other vital business systems. The Service Hub CMMS consists of modules used to input the information and configurations of more than 150 standard reports. This information is then viewed by Service Hub database end users to pull information an average of 20,000 times per month! The Business Support System Administrators, as part of the Facility Services Customer Support Team, provide quality information to help Facility Services Department associates properly service equipment and products.
The Administrators participate in cross-functional teams and assist with gathering business requirements and translating them into system configuration and process solutions. They also write or modify unit test plans, test cases, and other deliverables. Furthermore, the Administrators test application functionality, assist with resolution of CMMS and SAP incidents and problems and support integration points within the Service Hub, as well as interfaces between Service Hub and other systems.
Bachelor's Degree in a field related to Computer Science, Information Technology, or Database Design
Experience supporting data management systems
Valid Florida Driver's License
Working knowledge of Microsoft Office (Word, Excel, and Access)
Willingness to work a flexible schedule to support Service Hub CMMS
Willingness to travel for business, including overnight
Ability to communicate effectively
Ability to systematically troubleshoot and resolve technical issues
Ability to clearly define business and system requirements
Ability to reliably prioritize and complete many detailed oriented tasks with minimal supervision on a daily basis
Ability to test code changes before implementation
Please go to the Publix Jobs Center to begin searching our openings. Click the appropriate link to view openings for Publix associates and non-associates. Click Search Openings and narrow your search by selecting Facilities from the Job Category list.
You will receive follow-up communication once you're determined to be qualified and eligible for the job. The communication will inform you of additional information that is needed and/or assessments that need to be completed. Once that is done, your application will go directly to the hiring manager for consideration. If your skills, experience, and qualifications look like a good match to the requirements of the position, you will be contacted.
Want additional tips on landing your dream job? Take a look at our applicant resources.
Having a match to this job does not guarantee that you will be hired into this job if and when it becomes available on our Publix Jobs Center.