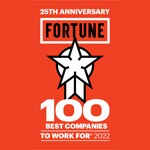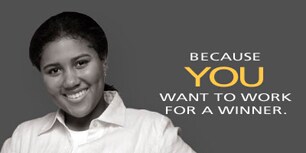 The Benefits department Project Manager provides leadership and technical expertise for Retirement, Group Benefits and Stockholder Services on matters such as administering the annual enrollment process and creating the benefits statements, as well as, guiding strategic and benefits-critical system implementations.
The Project Manager provides leadership and comprehensive direction to meet various project teams' defined objectives. This includes developing project timelines, coordinating assigned tasks, evaluating the status of the project and following up with team members. To keep initiatives moving, he or she also reviews completed tasks, objectives and project milestones and delegates responsibilities among team members or assumes personal responsibility to ensure timeline completion. Additionally, this Manager provides periodic status updates of key decisions and outstanding and pending tasks to the project stakeholders.
Another important aspect of this Manager's job is to draft RFPs (requests for proposal), understand contractual requirements and provide recommendations and supporting information to senior level management The Project Manager also ensures that Publix's benefit plans are administered in accordance with the plan and trust documents and the regulations of the Internal Revenue Service (IRS), Department of Labor (DOL) and any other applicable regulatory authority.
Bachelor's degree or certification in a field applicable to the primary responsibilities of this position [i.e., Health Care Administration, Certified Employee Benefits Specialist (CEBS) certification]
Experience working directly with a benefits consulting firm or with plan administration and design for a private company similar in size to Publix
Good computer skills using Microsoft Office (Excel, Outlook and Access)
Ability to motivate people to work toward project's objectives
Good communication skills, both oral and written
Ability to effectively lead teams and provide recommendations to upper level management
Good cultural skills to deal with diversity among associates participating on teams
Ability to identify initiatives and required efforts to improve benefits and stockholder services processes
Ability to analyze the results of work study and to assess current processes and procedures
Good technical skills to provide relevant and proper technical expertise to teams
Ability to think creatively in helping to set department and company-wide strategies
Organizational and time management skills to successfully manage strategic and benefits-critical projects
Ability to work well with others and to be an effective team member
Obvious enthusiasm, initiative and pride in work
Please go to the Publix Jobs Center to begin searching our openings. Click the appropriate link to view openings for Publix associates and non-associates. Click Search Openings and narrow your search by selecting Benefits Administration from the Job Category list.
You will receive follow-up communication once you're determined to be qualified and eligible for the job. The communication will inform you of additional information that is needed and/or assessments that need to be completed. Once that is done, your application will go directly to the hiring manager for consideration. If your skills, experience, and qualifications look like a good match to the requirements of the position, you will be contacted.
Want additional tips on landing your dream job? Take a look at our applicant resources.
Having a match to this job does not guarantee that you will be hired into this job if and when it becomes available on our Publix Jobs Center.