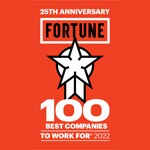 Manager of Health & Welfare Benefits
Administering benefit plans requires knowledge of a whole gaggle of acronyms such as ERISA, HIPAA, FMLA, and COBRA. These strange-sounding words make perfect sense to our Manager of Health & Welfare Benefits, who plays a major role in managing Publix's Group Benefits Plans.
The Manager of Health & Welfare Benefits develops the communications that help associates understand the intricacies of these plans, particularly in preparation for the annual open enrollment period. But this manager is also heavily involved in the design and administration of those plans as well as the coordination of relationships with third party vendors. The Manager of Health & Welfare Benefits supervises the Health Benefits Coordinator and the Voluntary Benefits Specialist.
Bachelor's Degree in a field applicable to the primary responsibilities of this position (i.e., health care administration or business administration)
Management-level experience working directly with a benefits consulting firm or with plan administration and design for a private company similar in size to Publix
Certified Employee Benefits Specialist (CEBS) certification or Certification as a Group Benefits Associate (GBA)
Ability to interpret and apply legal documents, regulations and government legislation
Ability to review and draft third-party vendor contracts
Ability to effectively communicate and interact with diverse groups of people
Knowledge of various laws and regulations which may affect the administration of the welfare benefit plans, including Employee Retirement Income Security Act (ERISA), Consolidated Omnibus Budget Reconciliation Act (COBRA), Women's Health and Cancer Rights Act (WHCRA), Newborns' and Mothers' Health Protection Act (NMHPA), Qualified Medical Child Support Orders (QMCSO), Internal Revenue Code (IRC) Section 125, IRC Section 79, Health Insurance Portability and Accountability Act (HIPAA), Family and Medical Leave Act (FMLA), Age Discrimination in Employment Act (ADEA), Americans with Disabilities Act (ADA), Medicare Secondary Payer regulations, Equal Employment Opportunity (EEO) regulations, Uniformed Services Employees Rights and Reemployment Act (USERRA) and Pregnancy Discrimination Act (PDA)
Knowledge of SAP-based Human Resources and Benefits Administration Information Systems
Working knowledge of Microsoft Office (Word, Outlook, Project, Excel, Access, including the ability to create databases, user forms, Open Database Connectivity ((ODBC)) links and queries)
Knowledge of project management and quality improvement principles
Knowledge of basic financial principles
Strong analytical and problem-solving skills
Strong organizational skills, including the ability to effectively prioritize workload
Ability to think creatively when reviewing procedures and work-studies
Ability to protect extremely confidential and sensitive information
Ability to work occasional evenings, weekends and overnight travel as required
Ability to work well with others and to be an effective team member
Obvious enthusiasm, initiative and pride in work
Please go to the Publix Jobs Center to begin searching our openings. Click the appropriate link to view openings for Publix associates and non-associates. Click Search Openings and narrow your search by selecting Benefits Administration from the Job Category list.
You will receive follow-up communication once you're determined to be qualified and eligible for the job. The communication will inform you of additional information that is needed and/or assessments that need to be completed. Once that is done, your application will go directly to the hiring manager for consideration. If your skills, experience, and qualifications look like a good match to the requirements of the position, you will be contacted.
Want additional tips on landing your dream job? Take a look at our applicant resources.
Having a match to this job does not guarantee that you will be hired into this job if and when it becomes available on our Publix Jobs Center.