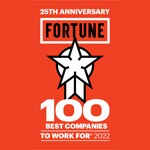 Health Benefits Coordinator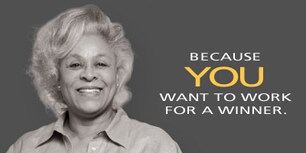 Consider the Health Benefits Coordinator a jack of all trades. Whether contributing subject matter expertise to the administration of the group Health Benefit Plan, monitoring processes employed by Third Party Administrators, or helping associates with escalated claims inquiries, our Coordinator plays a significant role in our benefits administration.
The Health Benefits Coordinator also takes part in designing the plans and handling their administration and regulatory compliance. The Coordinator conducts analysis, monitors the quality of available vendors, and shares that information with the Group Benefits department. Furthermore, he or she handles technical tasks related to elevated inquiries, claims appeals and Medicare. Among other important tasks, the Health Benefits Coordinator analyzes claims systems and plan performance measures. The Coordinator also takes part in project work, which includes monitoring the quality of health plan vendor administration, processing self-insured health plan claims appeals, coordinating Medicare Secondary Payer (MSP) provisions and drafting and interpreting plan documents.
Bachelor's Degree in a health care related field
Certification in a field related to the primary responsibilities of this position (i.e. Health Care Administration certification or Certified Employee Benefits Specialist certification)
Experience working with the administration of health benefit plans, particularly with a claims processing background in a company similar in size to Publix
Experience working with medical insurance claims processing and adjudication systems
In-depth knowledge of Medicare Secondary Payer regulations and coordination of benefits payments with Medicare
Experience with SAP Human Resources Information Systems (HRIS)
Knowledge of Employee Retirement Income Security Act (ERISA) claims appeals requirements and procedures and Department of Labor regulations
Knowledge of various laws, rules and regulations, including Consolidated Omnibus Budget Reconciliation Act (COBRA), Women's Health and Cancer Rights Act (WHCRA), Newborns' and Mothers' Health Protection Act (NMHPA), Health Insurance Portability and Accountability Act (HIPAA) Medicare Secondary Payer regulations and Family and Medical Leave Act (FMLA)
Strong communication skills, both oral and written
Obvious enthusiasm, initiative and pride in work
Please go to the Publix Jobs Center to begin searching our openings. Click the appropriate link to view openings for Publix associates and non-associates. Click Search Openings and narrow your search by selecting Benefits Administration from the Job Category list.
You will receive follow-up communication once you're determined to be qualified and eligible for the job. The communication will inform you of additional information that is needed and/or assessments that need to be completed. Once that is done, your application will go directly to the hiring manager for consideration. If your skills, experience, and qualifications look like a good match to the requirements of the position, you will be contacted.
Want additional tips on landing your dream job? Take a look at our applicant resources.
Having a match to this job does not guarantee that you will be hired into this job if and when it becomes available on our Publix Jobs Center.