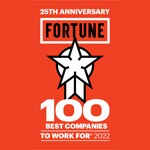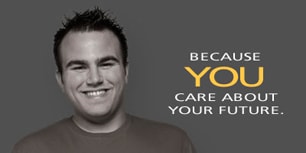 Contributing to Publix's success as a top employer, our Group Benefits Team Lead helps Publix with crucial day-to-day responsibilities involved in providing group benefits to more than 150,000 associates and ensuring plan and regulatory requirements are met.
The Benefits department oversees a wide range of programs for eligible Publix associates. The Group Benefits Team Lead provides leadership and training to Group Benefits department associates who administer these benefits. On a typical day, the Group Benefits Team Lead retrieves and processes weekly and monthly reports, and coordinates the research and responses provided to requests from Publix associates and benefits administrators, like Blue Cross and Blue Shield. Another aspect of the Group Benefit Team Lead's job is to assist the Group Benefits team in answering questions, fielding phone calls, processing paperwork and addressing escalated issues. Furthermore, the Team Lead is involved with tracking the team's productivity and workload.
As an assistant to both the Supervisor of Group Benefits and the Manager of Group Benefits, the Team Lead assists with Publix's annual open enrollment period and other special projects.
High School diploma
Experience working with the administration of group benefit plans
Ability to develop advanced reports, documents and graphs in Microsoft Office programs
Knowledge and understanding of Employee Retirement Income Security Act (ERISA), Department of Labor (DOL), Internal Revenue Service (IRS) and Health Insurance Portability and Accountability Act (HIPAA) regulations
Excellent written and verbal communication skills
Proficient skills using Human Resources Information Systems (HRIS) tools such as SAP, Caremark pharmacy system, and Blue Cross Blue Shield computer system
In-depth knowledge of Microsoft Office (Word, Excel, Outlook, Access)
Ability to develop advanced queries, reports and forms in Microsoft Access and AdHoc queries in SAP
Strong analytical and problem-solving skills with attention to detail
Strong organizational, planning, and time-management skills
Ability to be flexible and to multi-task under pressure, while maintaining composure
Willingness to work extended hours and flexible hours based on the needs of the department, including working weekends
Ability to work well with others, value and appreciate differences, and be a strong team member
Obvious enthusiasm, initiative and pride in work
Please go to the Publix Jobs Center to begin searching our openings. Click the appropriate link to view openings for Publix associates and non-associates. Click Search Openings and narrow your search by selecting Benefits Administration from the Job Category list.
You will receive follow-up communication once you're determined to be qualified and eligible for the job. The communication will inform you of additional information that is needed and/or assessments that need to be completed. Once that is done, your application will go directly to the hiring manager for consideration. If your skills, experience, and qualifications look like a good match to the requirements of the position, you will be contacted.
Want additional tips on landing your dream job? Take a look at our applicant resources.
Having a match to this job does not guarantee that you will be hired into this job if and when it becomes available on our Publix Jobs Center.