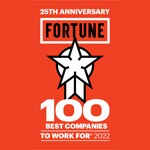 Group Benefits Processing Supervisor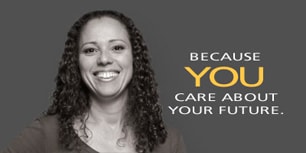 Overseeing the benefit plans for a company the size of Publix can be a daunting task. Our Group Benefits Processing Supervisor works to guide and train Group Benefits department associates for smooth administration of our plans, which include Health, Dental, Vision, Life and Long Term Disability.
The Group Benefits Processing Supervisor develops and oversees key business processes, tracks key performance indicators, establishes productivity benchmarks and observes trends within the Group Benefits administration process. This Supervisor makes sure the department's workload and procedures comply with federal laws and regulations. Furthermore, the Group Benefits Processing Supervisor reviews and coordinates Group Benefit Plans communications. These communications include updates to benefit plans information posted in Publix's Communication Centers, Open Enrollment Guides, and other corporate communications to Publix associates. When needed, the Group Benefits Processing Supervisor leads and/or participates on improvement initiatives for the benefits department. Additional responsibilities include coaching and training the Group Benefits Customer Service Supervisor, Group Benefits Customer Service Agents and Mail & Customer Service Support and coordinating processes for Publix's annual open enrollment period.
Bachelor's Degree in Business Administration or a related field
Management-level experience working with health and welfare benefit plans
Certified Employee Benefits Specialist (CEBS) certification
Group Benefits Associate (GBA) certification
Knowledge of the benefits offered to eligible associates and the administration of Group Benefits Plans
Knowledge of Employee Retirement Income Security Act (ERISA), Department of Labor (DOL) and Internal Revenue Service (IRS) regulations
Computer skills using Microsoft Office (Word, Excel, Outlook, Access, Visio), SAP and DB2/QMF
General knowledge of company policies, employment practices and procedures, and department policies and guidelines
Knowledge of Information Technology, Human Resource, Risk Management and Payroll processes affecting benefits administration
Knowledge of continuous quality improvement (CQI) methodology to lead and/or participate on improvement projects and initiatives
Strong written and oral communication skills
Strong organizational, planning, and time-management skills
Ability to work well with others and to be an effective team member
Obvious enthusiasm, initiative and pride in work
Please go to the Publix Jobs Center to begin searching our openings. Click the appropriate link to view openings for Publix associates and non-associates. Click Search Openings and narrow your search by selecting Benefits Administration from the Job Category list.
You will receive follow-up communication once you're determined to be qualified and eligible for the job. The communication will inform you of additional information that is needed and/or assessments that need to be completed. Once that is done, your application will go directly to the hiring manager for consideration. If your skills, experience, and qualifications look like a good match to the requirements of the position, you will be contacted.
Want additional tips on landing your dream job? Take a look at our applicant resources.
Having a match to this job does not guarantee that you will be hired into this job if and when it becomes available on our Publix Jobs Center.