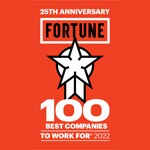 Benefits IT Technical Analyst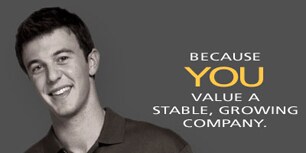 Queries, and fields, and forms! Oh my! Presenting one of Publix's Microsoft Access buffs. The Benefits IT Technical Analyst provides advanced technical support to the Benefits department for projects and benefits initiatives that require complex Microsoft Access database development.
The Benefits IT Technical Analyst is primarily responsible for developing, maintaining and supporting Access database applications and determining the most effective way to import, extract and manipulate data, often from multiple systems. The Analyst also identifies technology solutions to support the administration of Publix's benefits plans and related projects and initiatives. Furthermore, he or she works with project managers, department managers and supervisors to analyze and interpret data needs, evaluate options and implement solutions. The Analyst may also participate in various department quality improvement initiatives.
Bachelor's Degree in Business, Information Technology or a related field
Experience working with employee benefit plans
Basic knowledge of laws and regulations governing the various benefits plans, including Health Benefits, Long Term Disability Insurance, Life Insurance, Stock Purchase Plans, and Retirement plans
Microsoft Certified Desktop Support Technician or advanced computer and electronics knowledge including experience with hardware, software, and computer systems and processes
Advanced knowledge of Access database design techniques, tools, and principles
Advanced knowledge of Microsoft Excel and Word
Advanced knowledge of HOST DB2 tables, SAP, and SAP Ad Hoc query function
Knowledge of complex VBA Code
Advanced analytical skills including strong mathematic and critical analytical thinking ability
Strong written and verbal communication skills
Ability to work well with others and to be an effective team member
Obvious enthusiasm, initiative and pride in work
Please go to the Publix Jobs Center to begin searching our openings. Click the appropriate link to view openings for Publix associates and non-associates. Click Search Openings and narrow your search by selecting Benefits Administration from the Job Category list.
You will receive follow-up communication once you're determined to be qualified and eligible for the job. The communication will inform you of additional information that is needed and/or assessments that need to be completed. Once that is done, your application will go directly to the hiring manager for consideration. If your skills, experience, and qualifications look like a good match to the requirements of the position, you will be contacted.
Want additional tips on landing your dream job? Take a look at our applicant resources.
Having a match to this job does not guarantee that you will be hired into this job if and when it becomes available on our Publix Jobs Center.