Seasonal Staffing Program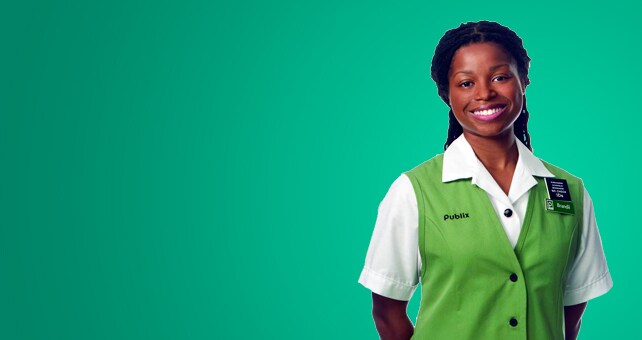 Team Work
Feel great about what you do, where you work, and how you're treated. Our associates support each other, and will help you learn the ropes during a seasonal assignment.
The seasonal staffing program supports Publix stores that have significant fluctuations in sales and customer visits during the year. We hire local residents or visitors on a temporary basis during winter, spring or summer seasons in numerous cities.
Job Duties
As a seasonal associate, you would be an integral part of Publix's ability to maintain our high customer service standards during these fast-paced, peak seasons.
Your duties would include the following:
Deliver service with a genuine smile at all times.
Work well with others in a team environment.
Continually show enthusiasm, initiative, and pride in work.
Report on time for each shift.
Follow instructions closely.
Available positions vary by store but may include Bakery Clerk, Cashier, Deli Clerk, Front Service Clerk (Bagger), Grocery Clerk, Meat Clerk, Produce Clerk, and Seafood Clerk.
All seasonal associates are released at the end of the season. Some high-performers may be rehired into ongoing positions.
Seasonal Hiring Events
Publix holds several seasonal hiring events throughout the year for temporary opportunities. Visit the Job Fairs & Events page for the latest information on upcoming events.
Testimonials
Read the testimonials from past seasonal associates and from managers in the seasonal stores.
"I was looking for a seasonal job because I have family in Englewood and family in Michigan, so I work in Florida for the winter season and then go back home to Michigan. The philosophy of Publix is great. Associates are friendly with one another, and everyone is happy to be there. It was a joy to come in to work because the atmosphere is so nice."
Seasonal Cake Decorator, Englewood
"I was originally looking for something permanent when I was hired as a seasonal deli clerk. But then after the season ended, I was hired for on-going employment. I benefited from the seasonal program by learning a lot about Publix and its culture. We are a great employer to work for and have the best customer service and employees. I hope to advance with the company and move into management."
Seasonal Deli Clerk, Fort Myers
"The seasonal staffing program is great! It helps us find qualified candidates who are looking to fill a gap and lets us introduce them to Publix and show them what a great place it is to work."
Store Manager, Panama City Beach
"With the seasonal staffing process, we are able to properly staff our location every day of the year. Our current associates welcome the seasonal associates because it allows everyone to keep our customers happy."
Store Manager, Fort Myers
"I like the fact that this is sort of a tryout. Every year we end up keeping the better performers if business allows."
Store Manager, North Fort Myers