Management Jobs at Publix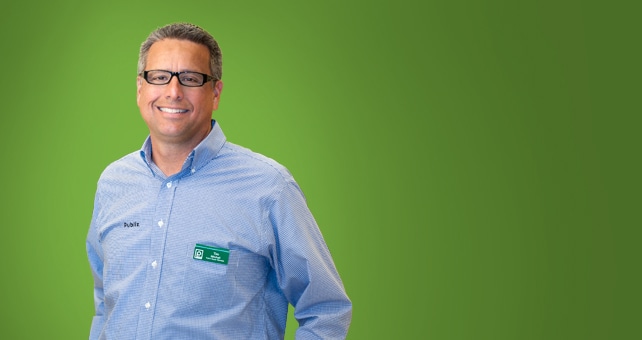 Managing Success
Higher pay and exciting learning opportunities await you.
At Publix, you'll be given the support and guidance you need to advance in your career, which for many means advancement into management. We promote from within to fill all Store Manager and most Department Manager positions. External candidates with extensive experience may be hired into positions leading to management (PLM), making them eligible to be considered for management positions in as little as six months. Please review our career paths for more information.
To start your career at Publix, please apply online using our Talent Application Gateway.
Why do we promote from within? Because we want our leaders to have a deep understanding of our history, our high standards, and our culture. Publix recognizes that supporting our associates' growth is key to our success as a company.
Registration of Interest
As a company dedicated to promoting from within, our associates' growth is important. And because we continue to expand, we need a reliable system to help determine which associates are ready for management roles. For that reason, we have a formal process to identify interested and qualified Publix associates for promotion opportunities, and to help train these associates as they advance in their careers in our retail stores.
A Rewarding Career
Average annual earnings for our management positions are as follows:
$60,000 for assistant department managers
$93,000 for department managers
$103,000 for assistant store managers
$148,000 for store managers
And the higher an associate's pay, the more shares of company stock an eligible associate may receive in their retirement account at no extra cost. Many associates agree that the accumulating value of this account is a major incentive to stay at Publix for a long time—even one's entire career.