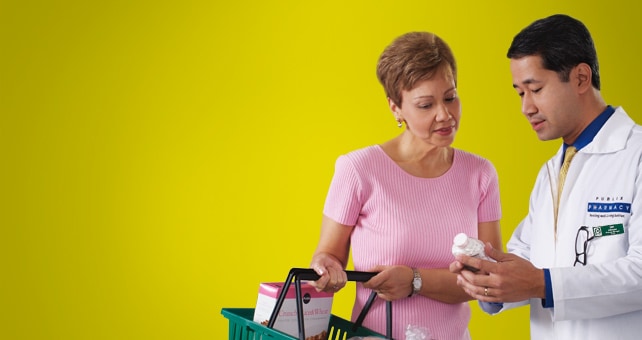 Making Life Easier
You can help your customers in a caring way that impacts their daily lives.
When you join the Publix Pharmacy team, you'll be doing more than dispensing medications. We'll provide you with many opportunities to broaden your horizons by participating in a variety of clinical programs.
Immunization Delivery
Publix Pharmacists administer multiple vaccines where permitted by law, including influenza, pneumococcal, shingles, Tdap, and more.
Biometric Screenings
Our pharmacists provide biometric screenings, including lipid and glucose testing, blood pressure testing, and weight/BMI assessments, to patients using point-of-care testing devices. Training and/or certification is provided as a benefit to all Publix Pharmacists.
Medication Therapy Management
Our pharmacists offer comprehensive medication reviews and extensive counseling for patients who receive reimbursement for cognitive services.
Community Outreach Programs
Publix Pharmacists are given the opportunity to participate in health and wellness fairs and screening programs in various locations.
Preceptor Opportunities with Schools of Pharmacy
Publix Pharmacists may serve as preceptors during introductory and/or advanced practice experiences for students enrolled at colleges of pharmacy.